Studio
Making a Bold Statement through
our Bespoke Interior Design Studio
Elegance finds expression at Shruti Sodhi Interior Designs, the leading interior design firm in Delhi-NCR. Whether it is fashioning intimate home interiors or engineering luxury hotel spaces, every design we create is a seamless confluence of innovative artisan-ship and stunning sophistication. Having rich industrial domain knowledge and hands-on experience in delivering pioneering designs for different types of residential, hospitality and commercial spaces across India and Globally, Shruti Sodhi Interior Designs has come to be known as the top interior designers in Delhi-NCR region of India.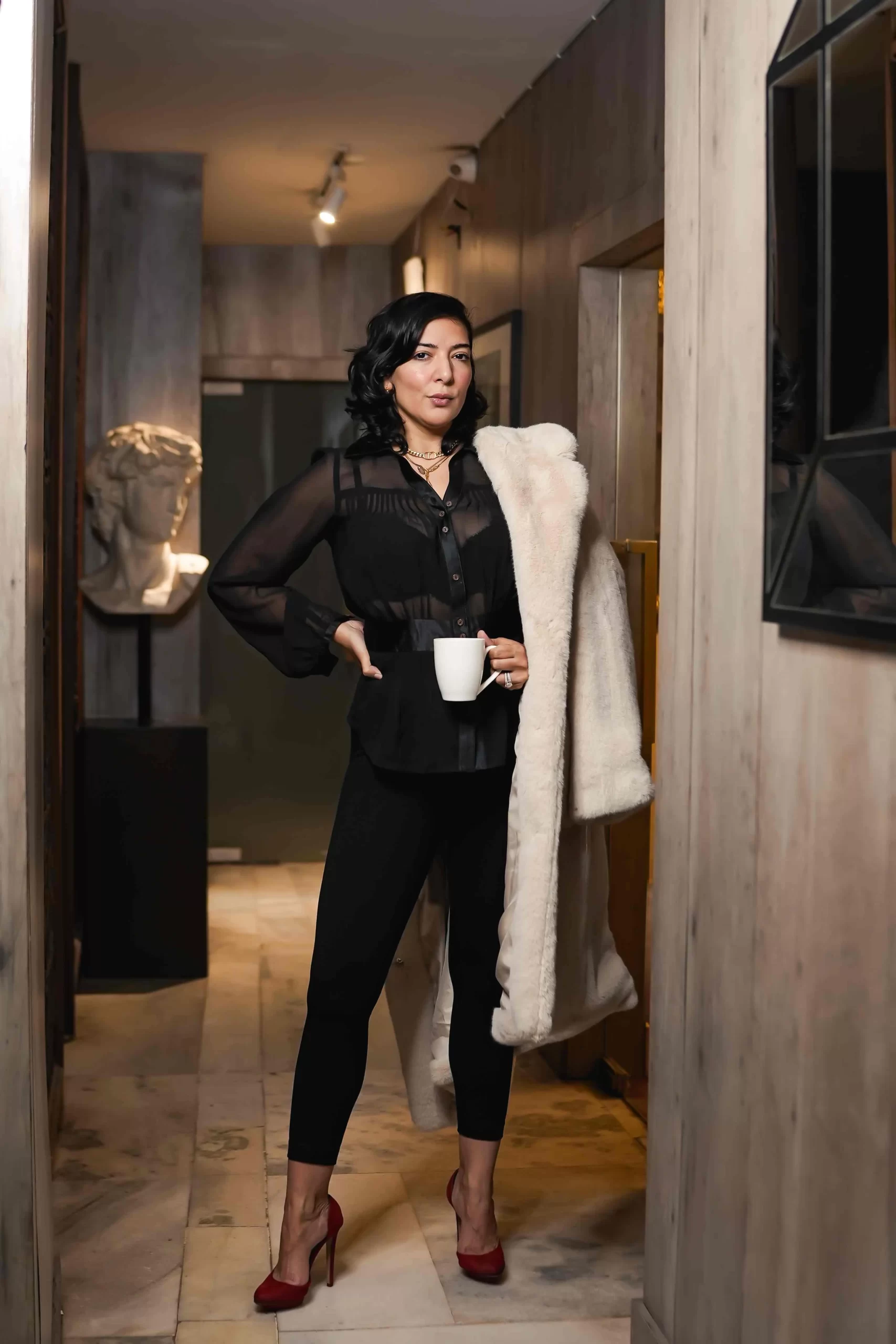 Principal Designer | Thought Leader | Style Icon
Shruti Sodhi, The Trend Setter
Led by internationally acclaimed designer, Shruti Sodhi has a creative team of highly accomplished interior decorators and leading designer consultants who offer complete end-to-end solutions for clients covering the entire spectrum from consultation to turnkey services for architecture, interior designing, landscape transforming. The team of dedicated interior decorators and seasoned designers also excel in designing, manufacturing and procuring luxury furniture specimens.
As the top luxury interior designer in Delhi NCR today, Shruti Sodhi has an innate propensity for infusing a timeless charm of designs and amalgamating traditional, classical and modern forms. A luminary of the generation, she is widely celebrated as the top interior designer in Delhi. Her groundbreaking work exemplifies immaculate and meticulous precision.
Cementing our mantle as the leading interior design firm in Delhi NCR, Shruti Sodhi Interior Designs team has delivered an inspiring volume of high-end designs for a plethora of esteemed multinational projects. Our stellar clientele include multinational firms like Clark's Inn group of hotels, Marc Exhaust, Epok Realtors, Malhan Builders, Horizon Builders and Auto Web.
Latest Projects
Building Luxury Spaces with an Authentic Style.
Our dedicated team of designers, decorators and service providers bring with them international experience in creating masterful residential, commercial and luxury hotel interior & exterior spaces.
Services offered by Shruti Sodhi Interior Designs
Shruti Sodhi Interior Designs, is one of the leading interior design organizations in India for hiring top interior designers in New Delhi and the NCR region. Shruti Sodhi Interior Designs is a new force in the interior and exterior design worlds, combining the science of space, its efficient use, and creative design to produce a unique design.
We offer you cooperation at the highest level. Contact us and we will choose something suitable for you.
Epitome of Luxury
Shruti Sodhi is a very creative designer. She has designed our luxury villas in Goa and done a wonderful job. Her company is completely professional and good at keeping time commitments. It was great to work with her.
Great Company
Shruti Sodhi Interior Designs is a great company to work with. Extremely professional with a complete understanding of every project requirement. Their ability to design is unparalleled. We are extremely satisfied as their clients.
Excellent Passion & Ethics
It was a wonderful experience to work with Shruti Sodhi Interior Designs. They are not only great with their designs but have great work ethics. They renovated my hotel's 6000 sqft lounge and a few suites into beautiful spaces much liked by all our clients. We will definitely have them onboard for more of our projects.
Beautiful Color-Play
Shruti Sodhi is an excellent interior designer. She works with neutral colors such as beige and grey and highlights them with brilliant colors such as burnt orange, mauve, and deep brown. The pieces of furniture selected by her are beautifully styled and classy. The wall paneling and leatherette used by her completely fitted in with the decor. She used Oikos finish on the walls which blended beautifully. The whole effect turned out to be stunning. Her creations are par excellence and have a personality all their very own.
Promptly Amazing
It has been a pleasure to work with Shruti Sodhi Interior Designs. Not only a great team of designers but extremely prompt and result-oriented. My furniture has been manufactured by DaButterfly by Shruti Sodhi and I'm more than satisfied. They have executed some of their own brilliant furniture designs for my home and also manufactured beautiful mirrors used as wall accessories to complete the design. The choice of vendors has some great international names such as Glamora and Swarovski.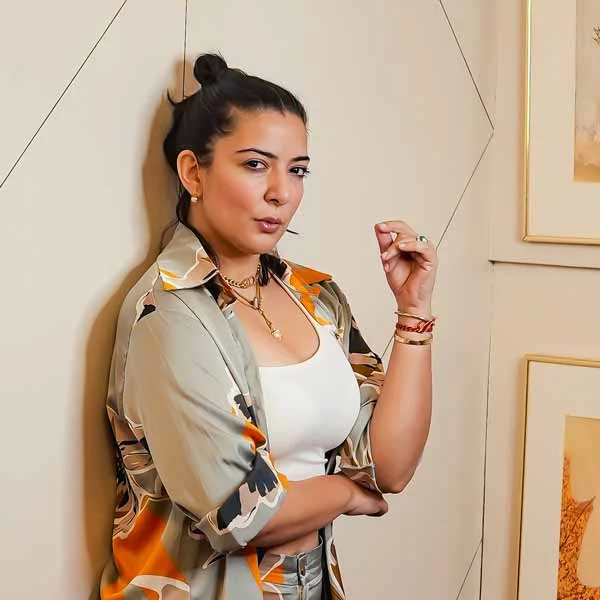 Principal Designer
Shruti Sodhi
Chief Architect
Shahrukh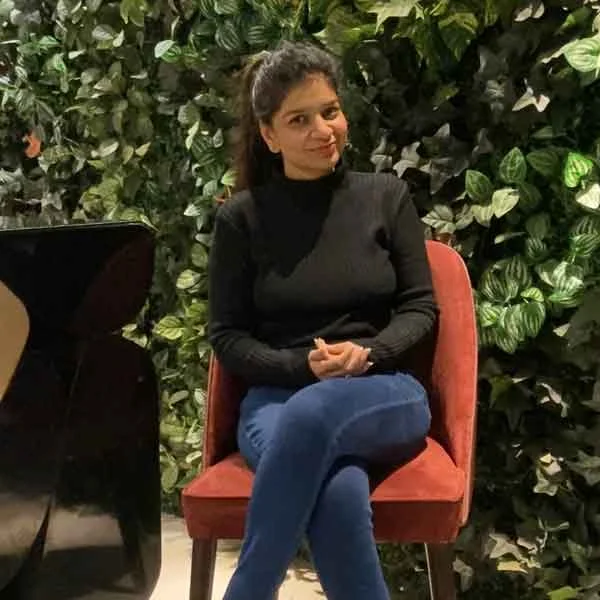 Head Designer
Shreya
Career
We are always looking for new talent!