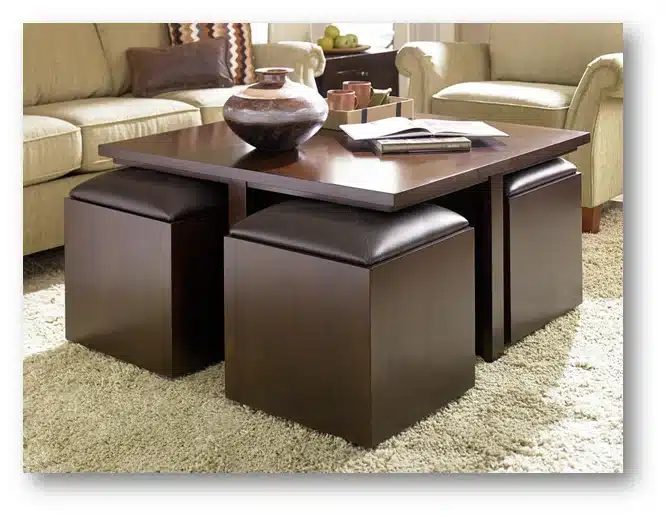 5 Best Types of Coffee Tables for the Focal Point of Your Living Room
There is no denying the fact that coffee tables have a prominent function and place in any living room. They give living rooms the extra edge and sophistication that they deserve, and they can be a great place to place food or beverages while you engage in a conversation. Have a look at these 5 must-have types of coffee tables that can suit almost every home:
Transformer coffee table with nested chairs
Your coffee table can also add to your seating arrangement. Yes, you heard that right. You can have a coffee table that can fit ottomans under it. In this way, you cannot just add more seating area in your living room, but you can also keep your sofas pristine clean.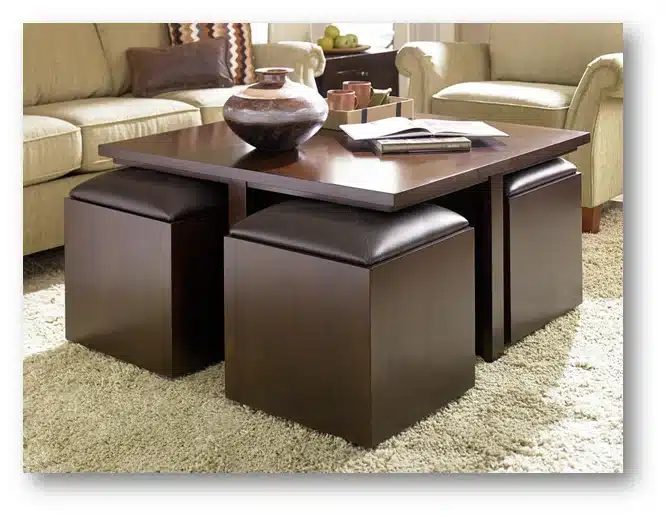 Hexagonal modern coffee tables
Where's the fun in not experimenting with shapes when you are renovating? Well if you think the same then you can buy a beautiful, wooden hexagonal table as in the picture. There are also curvy tables with LED lights that look like they are from the future, so make your choice wisely depending upon your preference.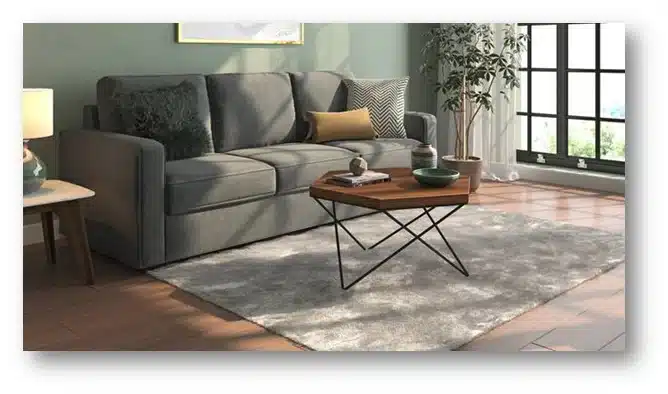 Minimal coffee table with metal legs
If you believe in slaying by being on the contemporary side, then a coffee table with metal legs can be your go-to solution. These are delicate, elegant, and the perfect epitome of simplicity. Besides, they consume a lot less space, so these are great for cramped living rooms.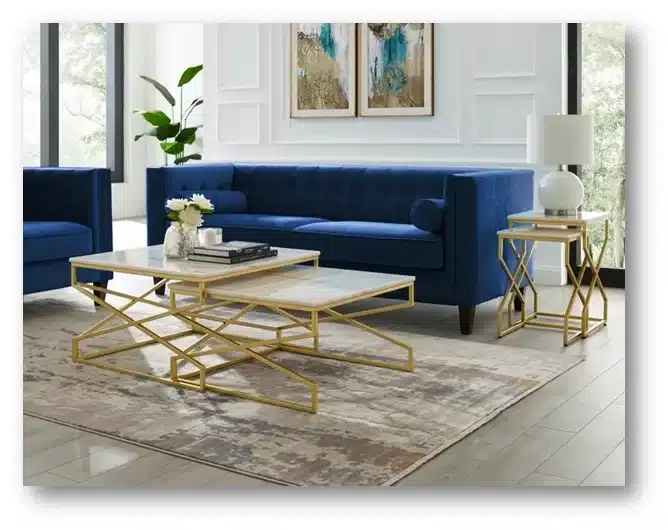 Timeless wooden vintage coffee table
Vintage coffee tables never go out of fashion. Nowadays, such a vintage coffee table is returning back to modern interior designing trends and being included in the master plan of most of the top interior decorators in the Delhi NCR region of India. If you have a quite mix and match ambience or you want to make the ambience a bit more regal then you can always pick one vintage coffee table as sown in the picture. They are stunning, beautifully sturdy and yes they can double as a trunk if you pick a trunk vintage coffee table like in the picture.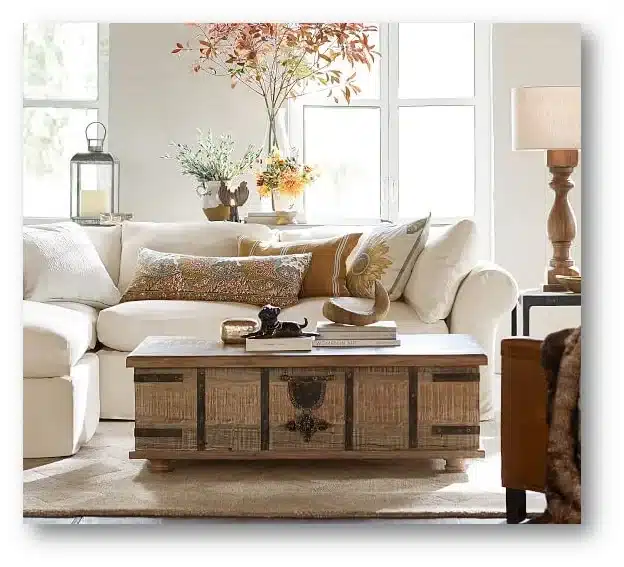 A coffee table that brings in style with wheels
Do you want to move beyond those conventional boring coffee tables that sit at a place? Do you want to bring an elaborate breakfast to your loved one on a coffee table with wheels? Well, then you can get one as in the picture. These coffee tables are easy to move around, and so you can clean the space underneath them easily. Besides, there are shelves as well, so you get additional space for storage.