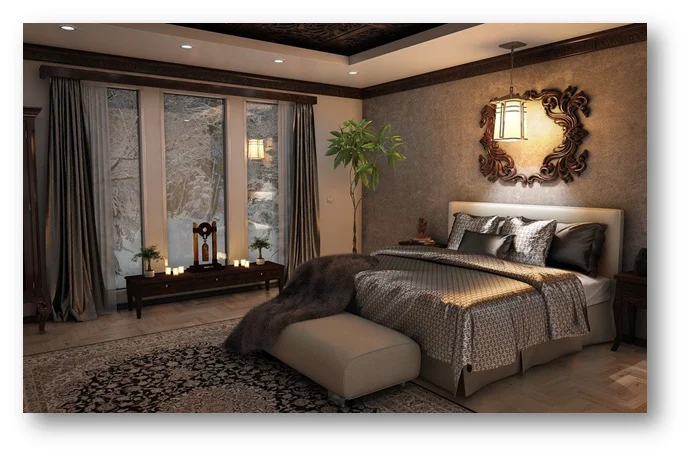 Interior Design & Décor Mistakes That Can Wreak Havoc on Your Bedroom Interior
A bedroom is a space where you rest and recharge after a long hectic day. Your bedroom is arguably the most important part of your home and so it should feel like a retreat. With soothing paint shades and chic designs, your bedroom can become inviting. However, creating a tasteful and effortless bedroom design takes lots of effort.
After you design your bedroom, if you find things that lack perfection or finesse, then it's high time that you start analyzing the flaws. Can't you put a finger on what is wrong with the way your bedroom looks? Then below given are a few common interior design mistakes for bedrooms which are highlighted by some of the top interior designers in Delhi. Scroll through and spot the mistake that is ruining your bedroom decor!
Mistake 1: Not using the full potential of natural light
One of the biggest decor mishaps that can exist in your bedroom is your window being covered with a wardrobe. Nothing can compare the charm and freshness of natural light, so ensure that you get enough of it.
How to fix it?
If you want to utilize the space around your window then convert it into a window seating area, rather than blocking the space with a wardrobe.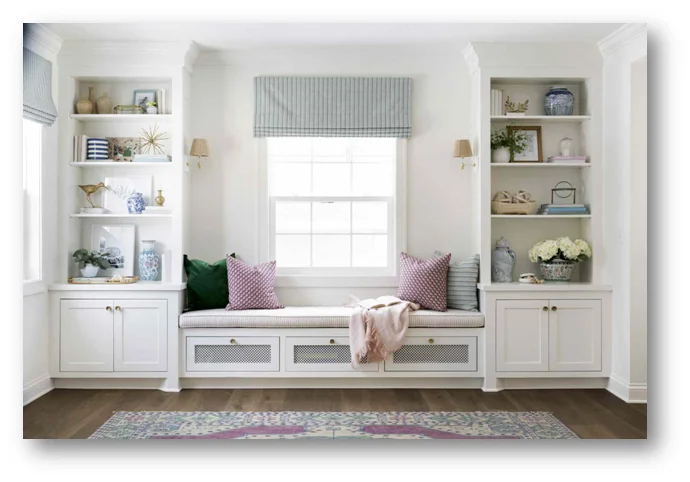 Mistake-2: Selecting a gigantic headboardMost homeowners invest in a way too big headboard just because they think that headboards are trendy. Yes, headboards can indeed help you to make a décor statement, but don't let the style quotient override your sense of proportion.
How to fix it?
If you want a headboard that big then make sure to use it for storage or other additional purposes like being a side table.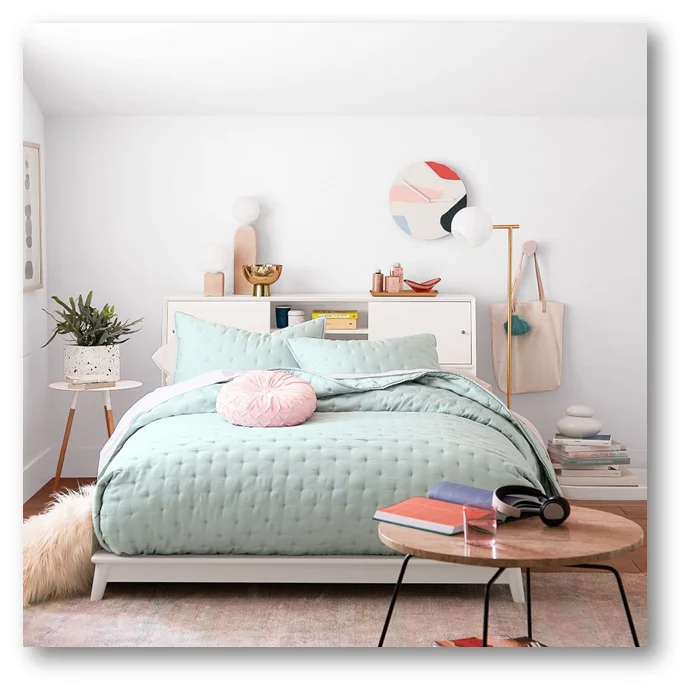 Mistake-3: Having bedrooms that aren't dimensionally proportionalNot determining and approximating the dimensions is the biggest cause of errors in your bedroom. Everything starting from furniture to décor pieces should be proportionately placed and lie at an optimum distance to each other.
How to fix it?
Measure your bedroom before you start and see if all your furniture and décor elements fit in the available space.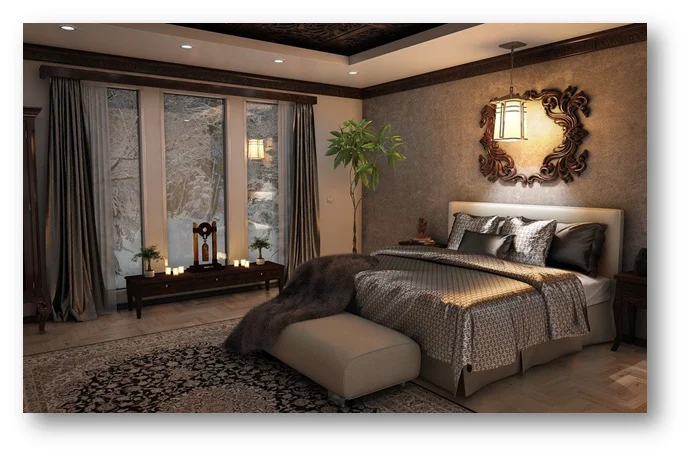 Mistake-4: Having an unnecessarily huge bed
Never get a bigger bed than what you need for your bedroom. This doesn't leave space for walking and your bedroom will look all cramped up with a bigger bed.
How to fix it?
Get a small bed or a pull-out bed in case you are expecting guests or if you have a small bedroom.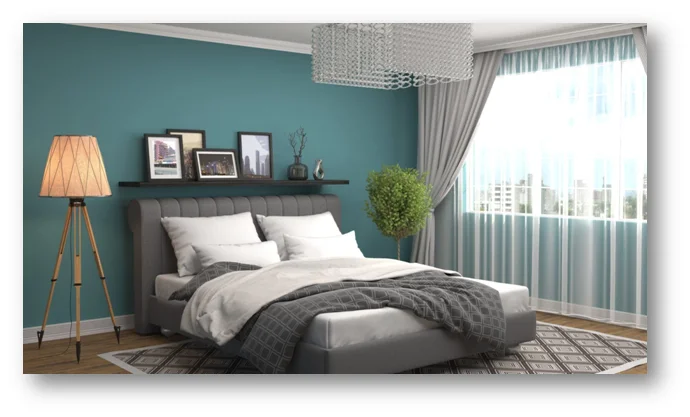 Mistake-5: Not having enough light in your bedroom or having a too-bright room
Believe it or not, but finding the right lighting is the toughest choice for bedrooms. If your bedroom ambiance is too bright, then it can hinder your sleep, however, if your space is too dark, you cannot work properly. So always experiment with different types of lighting and fixtures.
How to fix it?
The solution is getting different types of lightings for different purposes. For example, for sleeping or reading near your bed, you can place a table lamp on your nightstand with a soothing light. However, for your workstation, you need to get independent lights with relatively more intensity.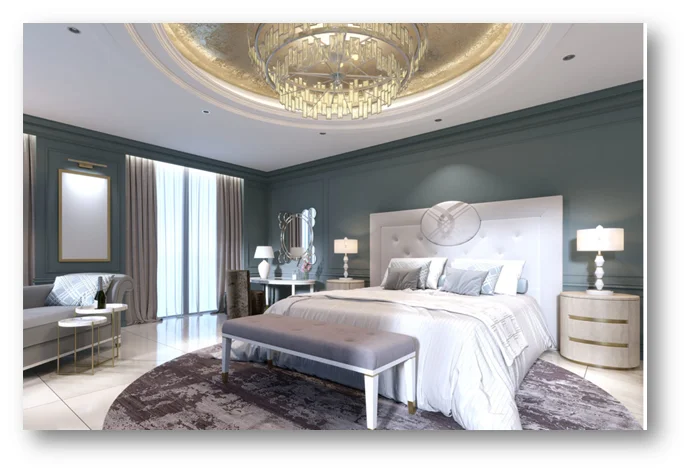 Mistake-6: Having a life-size wardrobe that eats up all the space
You do need cabinets and wardrobes to store your stuff, but that doesn't mean having a cupboard that eats all the space in your bedroom.
How to fix it?
To solve this problem you can use a U-shaped wardrobe integrated with a table and/or a dresser so that you can save the crunch of adding either of these. Also if you have a compact bedroom, then make sure to install sliding doors because open doors can collide with your furniture.
Mistake-7: Absence of enough plug points at the right places
Nobody wants to stand holding their phone or laptop at times when they are charging. This is why you need to have enough plug points at the right places so that they can be handy. You can arrange your desk position accordingly or place your TV with some string lights if you have enough plug points in your house. However, if you don't then here is the solution.
How to fix it?
When you don't have enough plug points, you can get a few made. They are worth the cost and effort. But if you can't you can use some extension cords or three pins as well as long as you don't get tangled in the wires.
Whether you're building your home from the scratch or decided to renovate, having guidance from well-experienced professional interior designers can greatly help in avoiding mistakes interior design & decor mistakes for bedrooms or any other areas. If you already decided to fly solo, then do consider consulting a qualified designer to verify your interior plan. They can identify the mistakes and can help you to avert them at the right time.