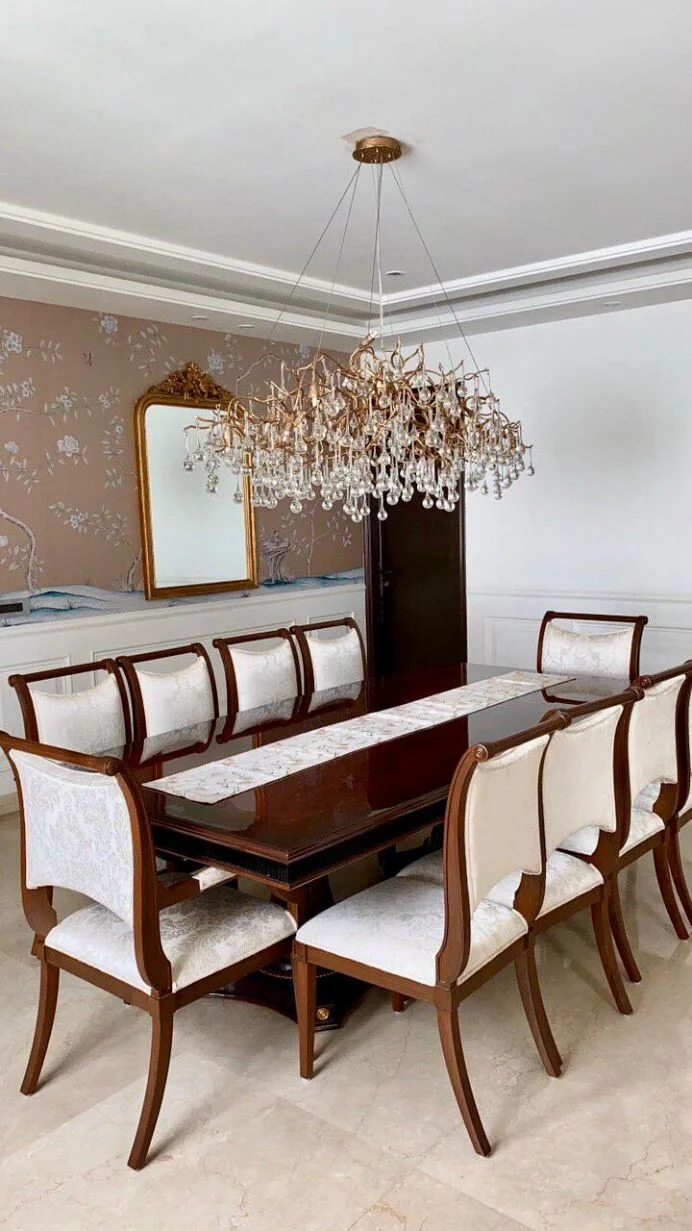 Custom vs. Ready-made Furniture: What to choose?
Your furniture is the language that your home speaks to make a statement. Starting from the elaborately beautiful couches in your sunken living room to the vintage end tables in your home, selecting the ideal furniture is of paramount significance to add character to your home. However, there is a multitude of furniture options available in the market. Various mind-boggling furniture options are easily available nowadays ranging from the ravishing readymade furniture to the stunningly customized designer furniture for home decoration.
But with so many furniture options to offer, the prime debate is always between whether to select custom furniture or the readymade type. The readymade ones are always edgy and inexpensive on the pocket, while the custom ones are more sophisticated and designed according to all the beautiful idiosyncrasies of your home.
Are you stuck between buying custom vs. ready-made furniture? Then, go through the following guideline that explores the pros and cons of buying custom vs. ready-made furniture. Follow this guide and find out the right way to go.
Readymade furniture comes in a standard design and size. These factory-made furniture items are available in a plethora of e-commerce portals and in different furniture showrooms. Though readymade furniture won't burn a hole in your pocket, it won't be specifically designed for your home. So, there will be nothing unique about them. But, with a bit of research and window shopping, you can discover pieces that will complement your home pragmatically.
It is affordable, so you won't have to break your bank to buy readymade furniture.
Readymade furniture can be found almost anywhere, and the options are bewildering. So you can choose from a wide range of styles, colors, fabrics, and designs.
You can check the workmanship, and dimensions of the readymade furniture before you buy one from the showroom.
As readymade furniture manufacturing generally involves stock fabrication through machine production, you can get your favorite furniture in a relatively short duration.
The dimensions of the readymade furniture cannot be altered
You cannot decide the kind of raw materials that you want in your readymade furniture
You cannot check the quality of the readymade furniture. However, you can purchase furniture items from reputed brands that offer a feasible warranty period
Unlike the ready-made furniture pieces, customized furniture is specifically designed as per the specifications of the homeowners. So, the customized pieces can be altered to reflect your style. Customized furniture provides a sense of exclusivity because no two units will be similar. Custom furniture design mostly involves the traditional method of carpentry that involves skilled craftsmen and workers. The furniture is produced using authentic raw materials and they look aesthetically pleasing with their luxurious appeal.
Custom furniture is tailor-made to match the individual preferences of the homeowner
They are designed to the actual size measurements of a space and so they can maximize the potential use of space. These furniture items can stand out as a statement piece or blend with the existing décor seamlessly.
You can instruct the carpenter or the craftsmen to mix different design styles and incorporate certain details in the design. You can also get the flexibility to decide the upholstery, color finish, and design.
As compared to conventional, readymade furniture custom furniture is highly durable as homeowners can pick premium-quality raw materials. So investing in custom furniture is definitely worth it.
 
Custom furniture is expensive as it cannot be machine-made with standardized dimensions
It can take more time to manufacture custom furniture as the end product has to go through several quality checks before the actual product is finished and delivered.
 
Some of the interior designers recommend readymade furniture for those who live on the budget-friendly side. However, if you are looking for something more creative and premium that is custom designed according to your home's personality, then custom furniture can give you just the right kind of chills. Before you plan anything, know your options. Surf through different sites that provide both customized as well as readymade luxury brand furniture and find out which furniture type can fit your needs perfectly. Happy shopping!