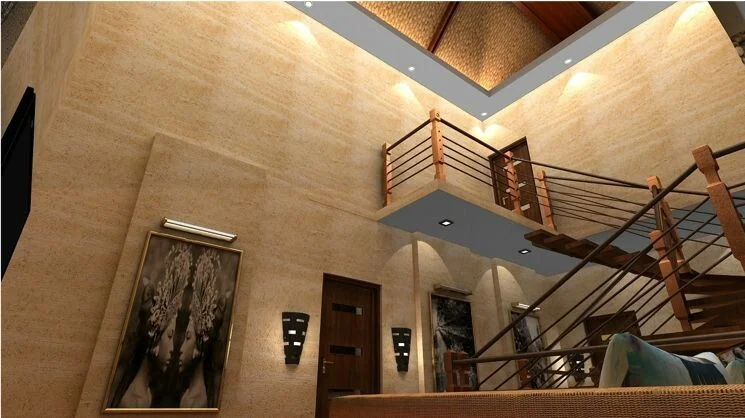 Glass, Steel, and Concrete – Which Material is Most Suitable for a Balustrade?
The perfect home is a combination of different elements working together in synchrony. The elements can range from the elaborate accent walls and the lavish chandeliers to the simple window frames and balustrades. Talking about the balustrades, they are derived from the French word baluster which means a railing supported by a row of small columns called balusters. Most of the top interior designers adore the balustrades as they are a mix of beauty and functionality. Balustrades are primarily used to line terraces, staircases, and balconies and are designed to add to the aesthetics while preventing falls and accidents.
There is a wide range of materials such as stone, glass, steel, wood aluminum, and concrete from which balustrades are made. However, every material isn't suitable for all sorts of homes. If you are looking for something versatile and eccentric, then steel, glass, and concrete are the way to go. All these three materials can be used both outdoors as well as indoors, and the best part is they complement everything flawlessly.
Are you confused between these three? Then let's dig deeper and explore which one would be the perfect match for your ambiance!
For decor enthusiasts who want a contemporary, sleek finish, glass balustrades can be an exceptional idea. Glass can help to experience a sense of spaciousness and add glamor to your bland spaces without being expensive on your budget. However, no general glass will work as a balustrade; you need to go for the safety glass. The safety glass is tempered and laminated which makes it shatter-proof. It looks stylish and it is made in such a way that even if the panel breaks, the glass won't crumble into minuscule chunks, which minimizes the risk of injuries.
Glass balustrades can be only used indoors as they have low thermal resistance. But, safety glass is quite a durable option when used for any structural frame inside the house.
Glass helps to create the illusion of more space in a building. They incline your home towards the contemporary side, and they add a sense of luxury and immaculacy.
To maintain the finish, glass balustrades need frequent washing.
Glass balustrades don't have slats which is an added safety measure. So, steel is a safer option as compared to glass.
Glass is a bit expensive than steel and concrete balustrades.
When you are remodeling or decorating your balcony, then steel is a durable option that will be easy to maintain. Steel balustrades are quite popular these days because of their versatility and sturdiness. They are ideal for both alfresco and indoor areas. You can go for a shiny look to add a little drama or you can go for a matte finish with stainless and mild steel.
Steel is one of the sturdiest materials that you can get. They are weatherproof, and when you add the rust-proof chromium oxide layer, your balustrades will last for years without corroding.
If you prefer ornate patterns or fine lines in your interiors for a minimal look, then you should go for steel. Steel can be bent and shaped into the desired form, and it can add to your aesthetics with great flair.
With a bit of elbow grease, you can keep the stainless steel clean. All you would need to do is wipe the balustrade with a clean cloth, and the shine will be there. For stubborn stains, use warm soapy water with a light scrub.
When installed properly, steel balustrades can offer excellent safety. They are durable than glass but, you need to check for rusting and surface deterioration frequently, as they can make the balustrade structure hollow with time.
The installation process for the steel balustrades is intricate as it is a more labor-intensive process. Skilled welders would be needed and they must have great attention to detail. So, steel balustrades are quite costlier than glass. However, they are more economic than the concrete balustrades.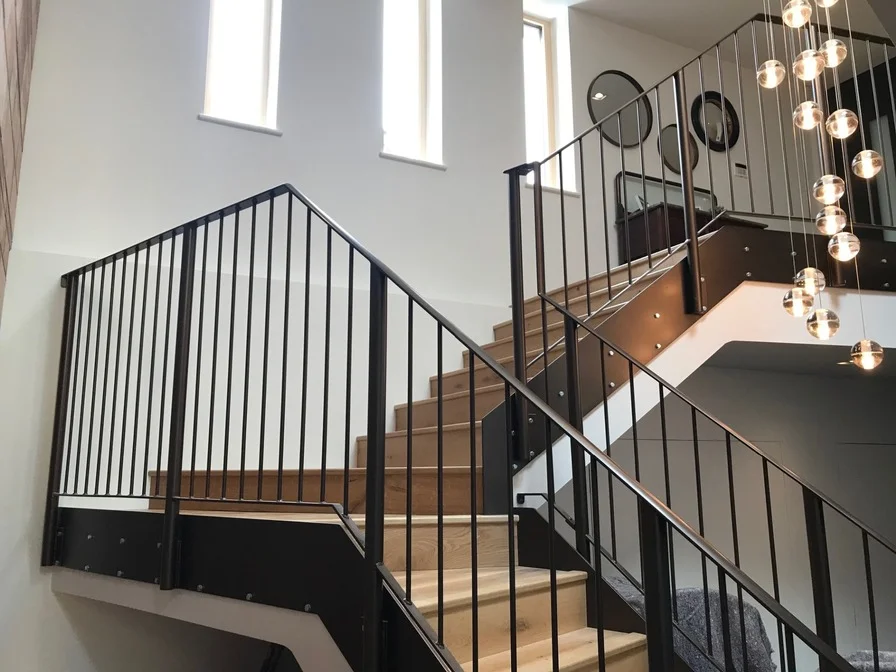 If you wish to bring back the old-world charm, then concrete is a great option. Concrete balustrades offer more of a traditional timeless look. As concrete is resistant to weather damage and corrosion, it can go for quite a while. Besides, it is easy to maintain and they are available in a multitude of hues and finishes. Concrete balustrades look like a true delight for the eyes, while being cost-effective to the pocket., which makes them a win-win.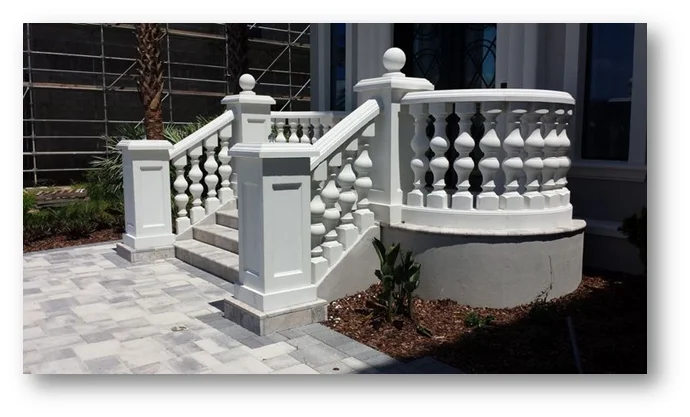 There is no denying that balustrades have been a part of the home remodeling and architectural world since time immemorial. For years, balustrades have found their unique purpose in commercial as well as residential buildings. But, now, they have gained traction more than ever. Glass, concrete, and steel, three are edgy and timeless options that can add beauty to your home while providing safety and security. However, if you want a more personalized appeal then get a charming balustrade that suits your home's unique taste. Analyze and compare or seek the help of the best interior designers in Delhi NCR to get some inspiration and professional advice as well.