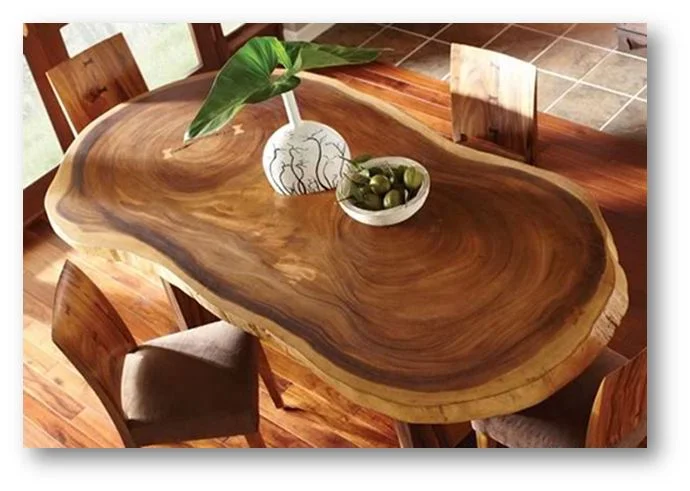 Benefits of Solid Wood Furniture in Your Home Interiors
Solid wood furniture has been around for ages. Starting from the epoch of royalty, where intricately carved wooden furniture was the subject of luxury to now when solid wood furniture is an iconic addition to minimal homes, wood has always been the subject of luxury in different homes. Beautifully designed wood furniture pieces not only replicate an enchanting feel for your home but there is a myriad of benefits in opting for wood luxury brand furniture. Some of them are listed as follows.
A statement piece that can be passed down as lineage
Wood is one of those very versatile elements that can escalate the décor of a home instantly. With their neutral, earthy hues and deliberately beautiful appeal, wood can be nothing less than a vibe for your home. In addition to its scintillating appeal, another benefit of having wood furniture is its durability and timelessness. Wood has always been in fashion since time immemorial, and as we can see it isn't going out of fashion anytime soon. So, you can always get elegantly carved wooden furniture to pass it onto your future generations as a heritage piece.
Addition of Iconic & Versatile Element
Another stunning setting that you can embrace is pairing your favourite greens with a beige setup. Amidst the concrete jungle and sky-high buildings when you are living between all that hustle and pollution, why not add a touch of greenery to your home? Neutral shades like beige look stupendous with greens. So, get some air-purifying plants or your favourite flowering plants and pair them with a beige sofa for saturation and contrast.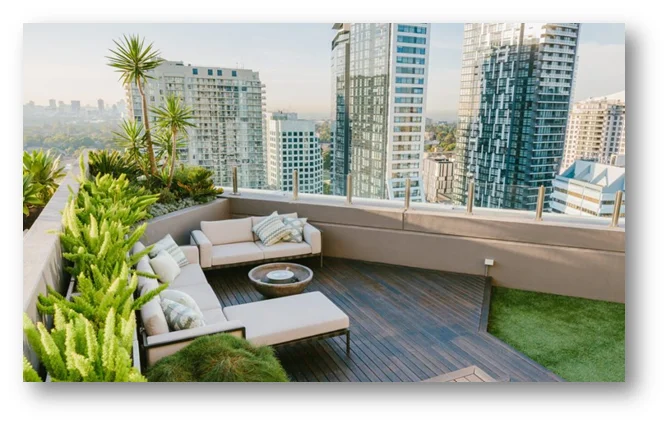 Addition of Iconic & Versatile Element
Do you want your space to simply pop out with all the theatrics? Are you looking for something unique and interesting? Then selecting wood for your furniture or furnishings is the ideal choice. Have a look at the picture below, the architect and the designer has worked to create a flawlessly stunning abstract, geometric wall with wood and lighting.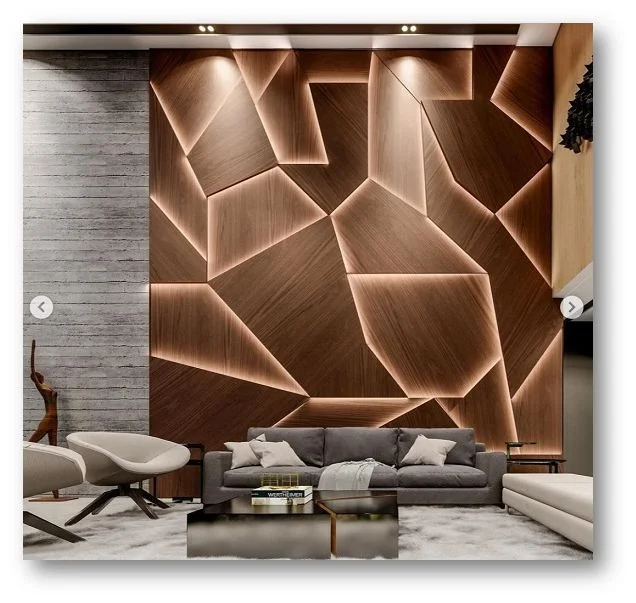 Elevates the overall feel of your space within a snap
If you have a pale beige background, then wood can sit charmingly with the overall ambience to create a fantastic appeal. Solid wood furniture looks absolutely marvellous when you incorporate something like a tea light holder or a fancy lighting arrangement with your furniture. You can also add something in bronze and balance the overall feel with something white to create a synchronized space.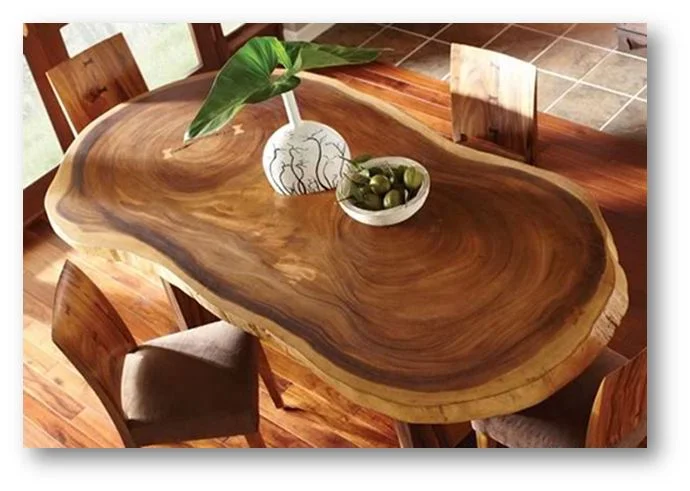 Who doesn't love a spectacular show happening in their interiors? Whether you want to attract your visitors with something la-di-da or you want to create something subtle yet stellar for your home, wood can always be an amazing choice to inculcate the drama in your mundane space.
Bringing the vintage vibe in
The earthy-toned rooms, beautiful wallpaper and velvet upholstery is a vibe, and we know it. Now when retro is the new metro and vintage is making a massive comeback, you can always bring in the vintage vibe by decorating your home with wooden furniture. Wood has a classic feel that works nothing less than a time machine to take people to the vintage era instantly.
Gone are the days when wood was regarded as basic or outdated because now the top interior decorators in Delhi NCR and other major cities across the globe are also opting for it. The designs are pragmatic and there are many wooden varieties depending on the individual preferences as well as the budget.