4 Best Ingenious Sofa Ideas for Your Beautiful Balcony Area
Whether it is between the chilly nights of winters or the tropical summers, who doesn't like to sit and relax in their cosy balcony? Balconies are probably one of the most underrated parts of your home. They are like an escapade into the world outside your home while you are still inside. Especially when you live in a house with a view, decorating your balcony with tips from the best home interior designers in Delhi is a must. Not to be dramatic or anything, but here are some sofa ideas for your balcony that can set a scene from the Shakespearean proportions- except these designs are a lot less tragic and little more modern.
While you are getting a cosy sofa for your lovely spacious balcony, use a living room design formula. Get inspiration from modern Nordic setups. Add a comfy white couch, a coffee table, some mood lighting, lavender flowers, and some armchairs to get in the coastal vibe. However, while you are decorating, ensure to get outdoor-grade fabrics, because balconies are basically categorized as semi-outdoor areas.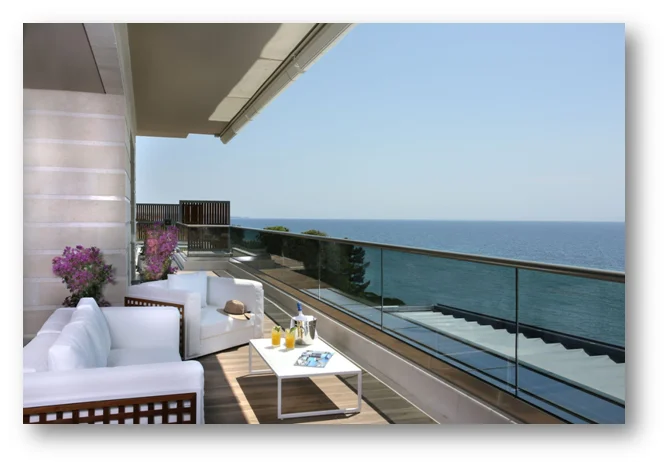 Another stunning setting that you can embrace is pairing your favourite greens with a beige setup. Amidst the concrete jungle and sky-high buildings when you are living between all that hustle and pollution, why not add a touch of greenery to your home? Neutral shades like beige look stupendous with greens. So, get some air-purifying plants or your favourite flowering plants and pair them with a beige sofa for saturation and contrast.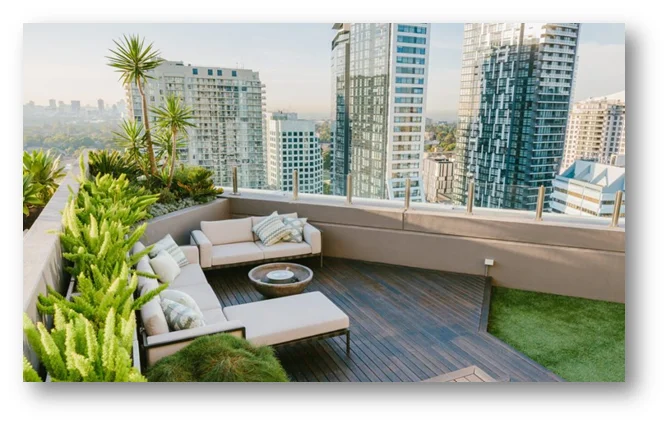 Are you a fan of something that lies between the clear lines of traditional and modern? Then you can use the same philosophy to decorate your balcony as well? Here's an example of luxurious outdoor Asian-themed furniture that is usually used for balconies. The rustic wood shade and the upholstery look like a true delight, while the white background and look mesmerizing with the clear skies.
If you have kids in your home, or you would like to invite in the nostalgia, then having a swing sofa on your balcony is your one-stop solution. Swing sofas are something that is a classic hit. They are timelessly popular and they aren't going out of trend anytime soon. Take inspiration from our gallery, or use your own imagination. We would say, the practicality and creativity of swing sofas are infinite.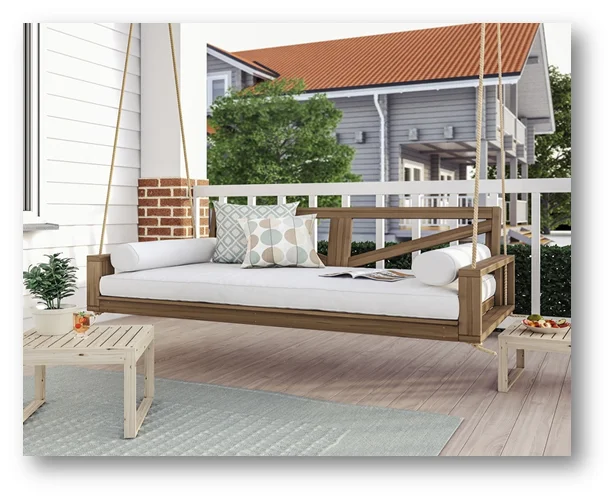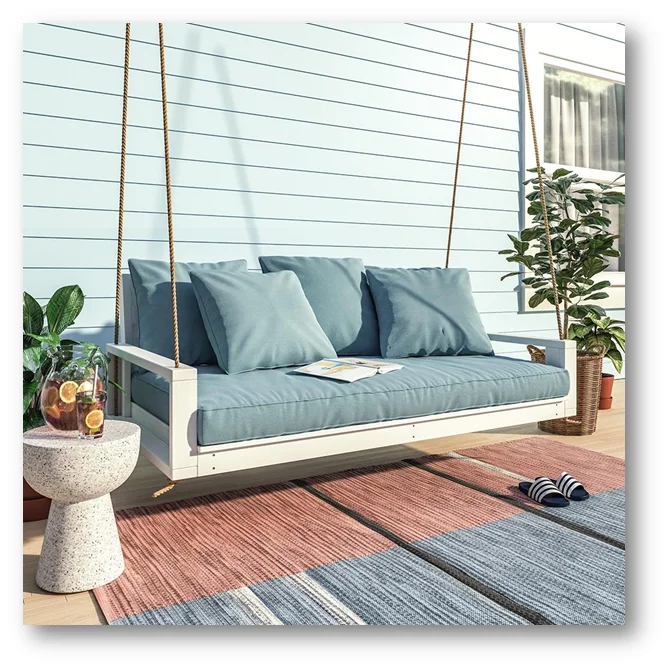 Gone are the days when your balcony was just meant for those indoor plants that you couldn't plant outside. Now your balcony is so much more than that. It is a place for recreation, a space for statement décor, and an out-of-the-box, impromptu ambience for hosting your guest. So, when you get luxurious furniture for home decoration, always ensure that you find a nice sofa for your balcony. It won't just escalate the overall feel of your space, but it will also emphasize your attention to detail.