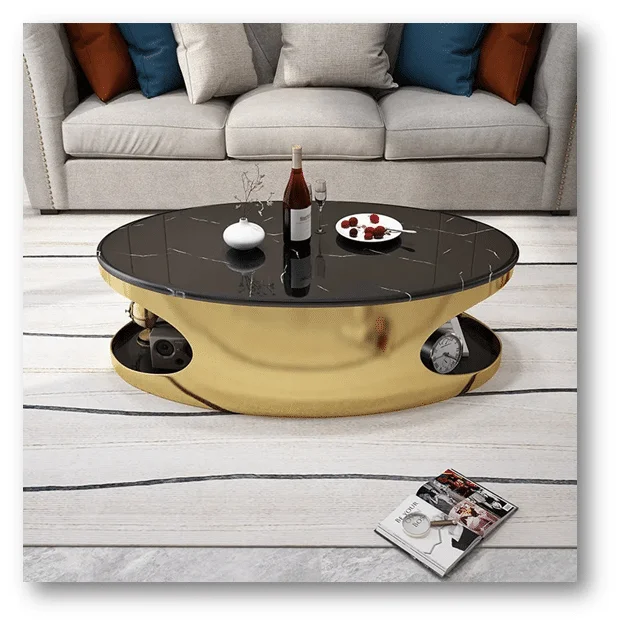 Stunning Marble Top Coffee Table Ideas for Your Enticing Home
Decorating a space is all about focussing on all the tiny elements that work together in synchrony. If you have been decorating lately, and you feel like something is missing, we would say it's a coffee table. Coffee tables are the showstoppers of every living room. They add depth to the overall decor setting and create an absolute enigma with their function as well as aesthetic appeal. Nowadays, marble top coffee table ideas are quite in the hype. They are the perfect balance of colour, pattern, timelessness, and elegance. As per the top home interior designers in Delhi, marble top coffee tables are the perfect knick-knacks that contrast your space beautifully.
Benefits of luxury marble top coffee tables
Marble top coffee tables come in various shapes and sizes. They can elevate your lounge's design and style aesthetics exponentially. As compared to their wooden and glass counterparts, marble top coffee tables look effortlessly chic. If your goal is an uber-stylish centrepiece that can bedazzle anyone who enters your home, then a marble-top coffee table is your one-stop solution. Besides, in addition to being an effortlessly chic statement piece, marble top coffee tables are quite sturdy and scratch-resistant
You can select the base material such as pinewood or wrought iron legs and mix and match various materials to create an eccentrically stunning combination for your coffee table. Marble tops are easy to maintain and clean and the best part is marble can easily match with any theme ranging from traditional to ultra-modern. In case, you are convinced of these cool advantages of marble top, and you are looking for some inspiration, here are a few designs that can entice you. Dive in to get surprised!
Design inspirations for the marble top coffee table ideas inside your home
Nothing makes your living room less cluttered than a layered coffee table. The best part about selecting the layer mayor themed design is that you can compartmentalize your styling. Position different objects or centrepieces in their distinct character in different layers, and you will win half of the design battle.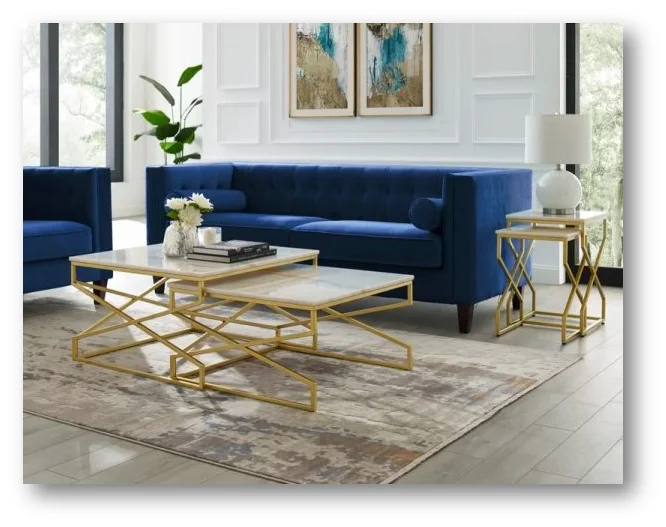 The minimal modern designs are very much in the trend these days. With a simple marble tabletop and an eye-catching metallic bottom, the minimal marvel is made from a combination of various elements in a non-traditional manner. The metallic look of the bottom looks really luxurious and grand, whereas the marble top adds a subtle stroke of tranquillity and balance to the overall design.
Yes, your coffee table can be the centrepiece of your home! Look at this one, the unique geometrical design in the bottom part is a clean, unique design that elevates the overall character and texture of your space.
Another brilliant example of a marble and metal table is this marble coffee table with gold-coloured legs. On top of the quirky geometrically shaped legs, the marble sits majestically like a real treat for the eyes.
If you want things to be simple and clean, you can always go with a black bewitching marble-top coffee table. Irrespective of whether you decide to go circular or rectangular, this modern coffee table will give your room a refined aesthetic. Black blends well with both neutral as well as bold backgrounds and the best part is that black is great to hide stains!
If you are in need of something beautiful, simple, and versatile, then this bulky black marble coffee table can be your one-stop solution. The majestic black marble top coffee table is designed specifically for style and its elegant rectangular shape makes it appropriate enough to be in any space.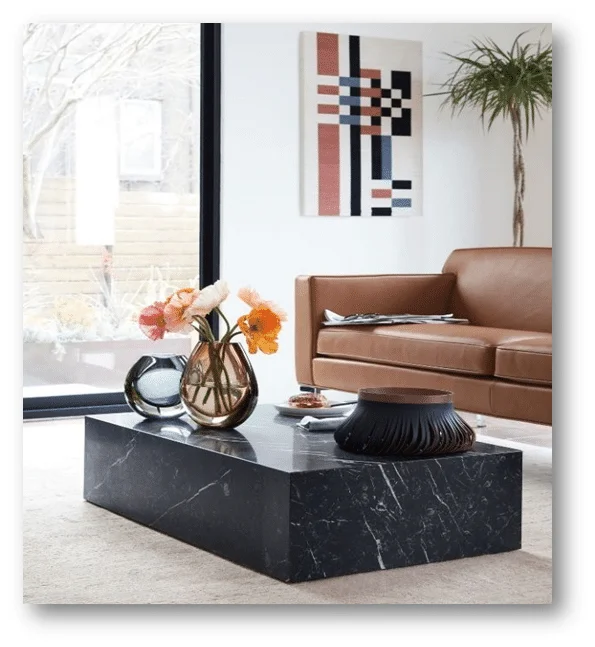 Love the raw, edgy, polished gold-tone? Then the gold affair is designed especially for you. The over-the-top gold design when paired with black looks like the interpretations of yin and yang. These two contrasting hues can add the touch of Hollywood glamour that you desire in your home.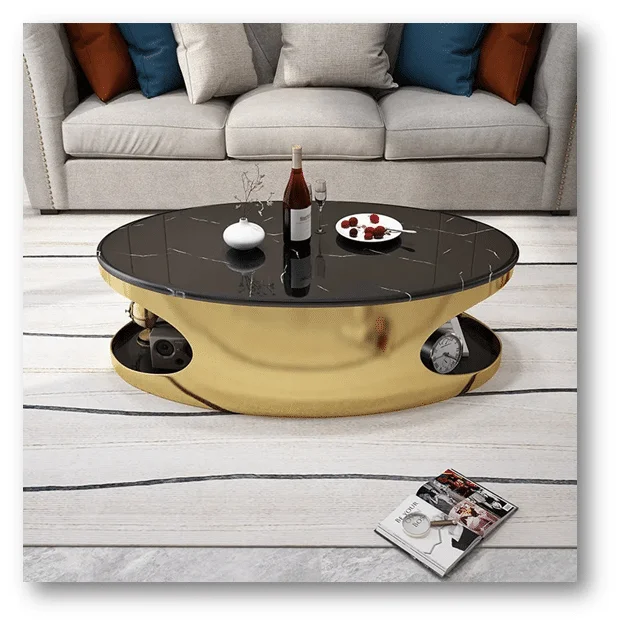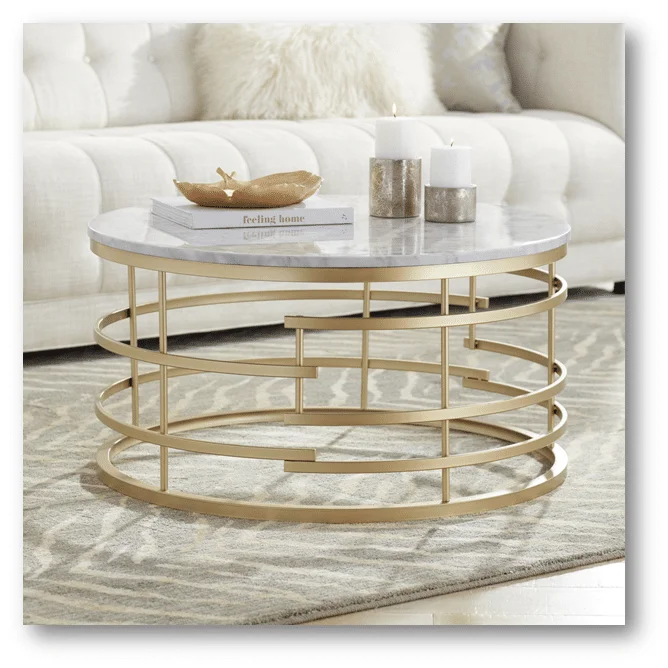 Marble is one timeless iconic material that has been used for centuries in one form or the other. Ranging from the French Royal families to simple Victorian homes, a wide range of households have used marble in coffee table tops for its elegance, class, and luxury. Gone are the days of timber or glass. Now you can add a glam factor to your boring living space with the best luxury brand furniture including the above-mentioned marble top coffee table ideas. Buy now and get ready to invite a wow factor to your mundane space.