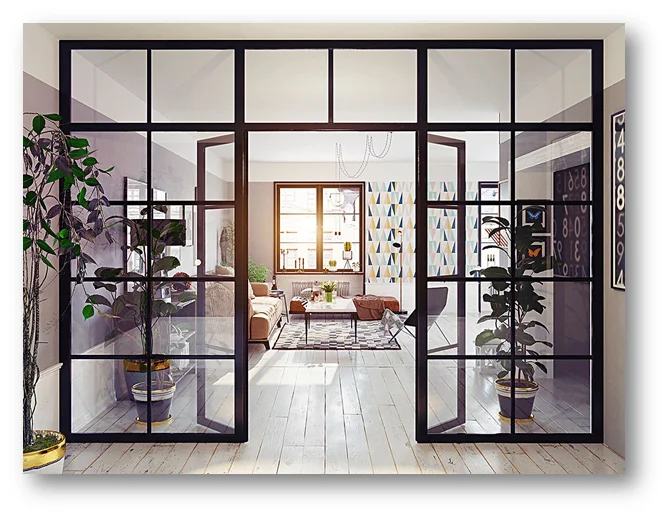 Glass Doors in Interior Design- The Aesthetic Statement
Everyone who loves a contemporary home with a view craves glass doors. Glass doors act more like windows for the outside world and render a premium, sophisticated look to every home. Whether you are a fan of the stellar skyline or you want to get a close view of the tides rushing on the seashore, glass doors ensure you unabated views in thriving destinations. The extravagant glass doors are quite an incredible part of contemporary architecture as per the home interior designers in Delhi, and here's why every home should have a glass door.
Advantages of glass doors
Glass doors look aesthetic
They connect you to nature and allow ample natural light inside
They divide spaces effectively and still intertwine the divided spaces subtly. Hence, glass doors act as a unifying visual anchor for spaces
Glass doors look sleek and make your space look bigger by refining visual stimuli and removing clutter
Types of glass doors
There are many glass doors that you can pick from. The best part about glass doors is their versatility. Three of the most hyped glass door types are listed as follows:
1. French Doors
French doors are typically used in contemporary homes to establish a link between the different parts of the home. They are elegant and super trendy. If you want to configure a sophisticated charm to your decor or colour scheme, then you can definitely opt for glass French doors for your home.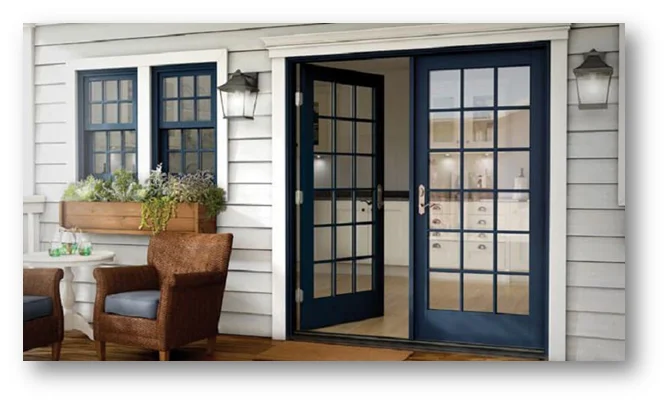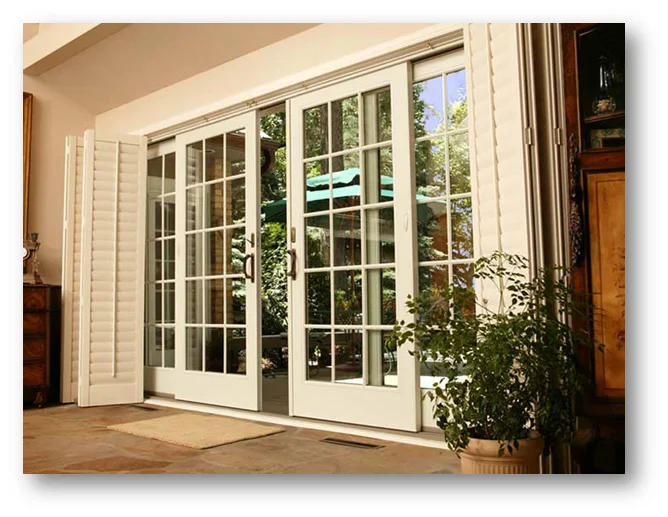 Glazing doors
Do you like a bit of glam-sham in your interiors? If you are a fan of a bit bling or sleek decor, the contemporary glazing doors are your charmer. They integrate an inviting glance to your room. As in the picture, you can pick a black frame for your glazing doors to bring out the posh feel of your room.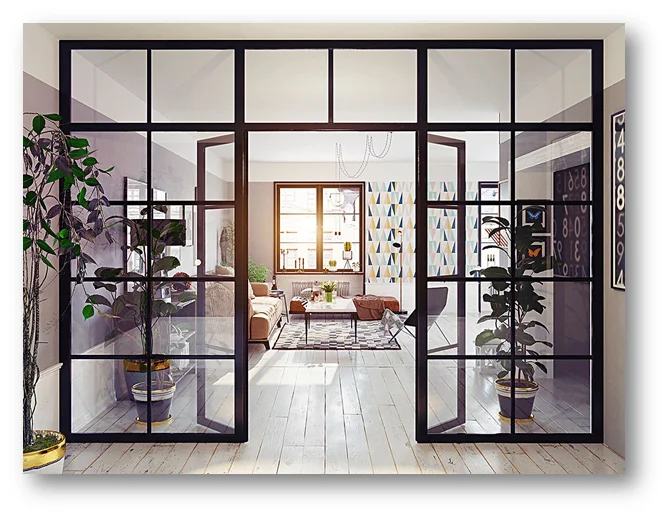 Frosted Glass doors
Do you want the natural light to come in, but you want privacy as well? Glass doors often are a concern for those who value privacy, but frosted glass doors with a sturdy wooden frame allow you to stop the outside world from taking a sneak peek in your life. You can pick from simple frosted doors, or frosted glass doors with geometric patterns etched on them. Pick a robust wooden frame because that will be your balance of interior and durability that can make everyone go gaga over your interiors.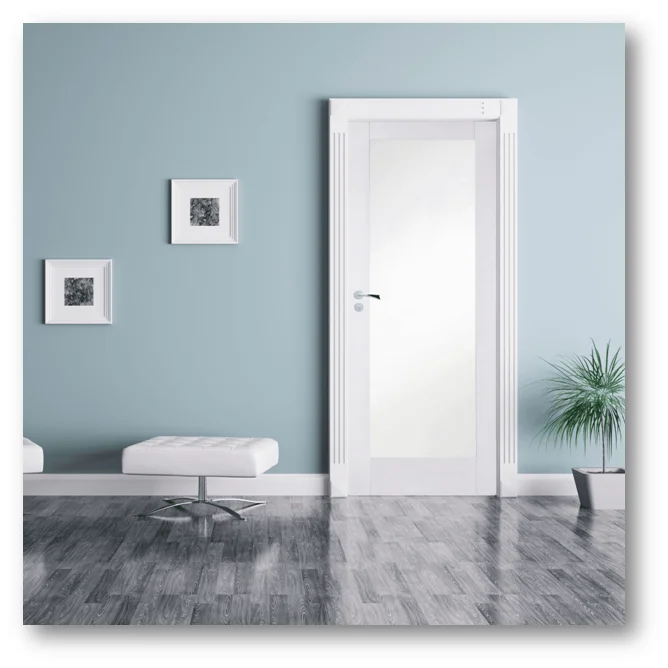 Conclusion Whether you like sliding doors, French paned doors, French paned doors, or a glass storm door, you can easily use glass in almost every decor setting. The silver lining about glass is that it matches the personality of every home, and you can pick anything ranging from stained and frosted glass to colored, and etched glass. Just ensure to select a style and pattern that works with your decor, get creative, and seize the opportunity to add that extra special touch to your space with glass doors.