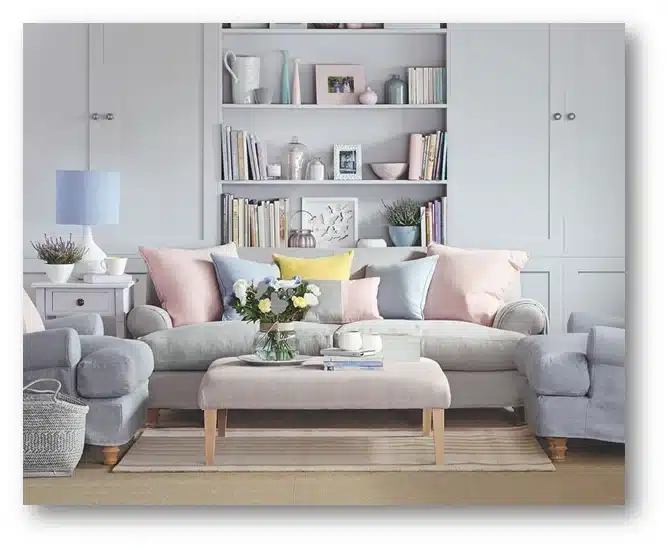 Be in vogue with These 7 Upcoming Interior Decor Trends of 2021
2020, with the inception of a global pandemic, people had to spend most of their time indoors. People didn't just crave comfort and luxury owing to the adverse health conditions; they also reimagined their spaces to meet the requirements of an all-encompassing lifestyle. Whether it is about the earthy colour palettes the pastels or the multipurpose rooms, 2021 has a lot in store for the design buffs. Conventional home designs don't serve the purpose anymore because homes aren't only a place to dine, sleep, or relax; now these are places where people are spending more time with their families due to pandemic. So, people are looking forward to renovations according to the upcoming interior design & decor trends of 2021.
Here are some interior decor ideas in trend from the inventory of the best interior designers in Delhi. Check out these interior ideas and transform the appeal of your place into a truly trendy abode!
Smart decorative lighting sufficed with sunlight
The best way to highlight your interior is to use the right light. You can use pendant lights as in the image or you can use those new smart chandlers that look futuristic. Plus, you can also make some room for natural light with a large window as it is in the picture. With a large window like this, you can have enough sunlight in to make your home look less artificial.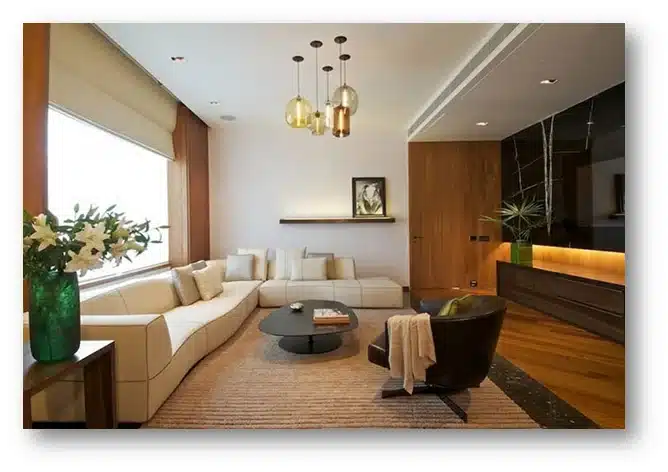 Millennials absolutely love Bohemian decor because it represents free-spirit. Plus you get the creativity to mix and match and throw in some deliberately vibrant colours. Look at the picture. Isn't the living room artistic and beautiful?
Interior designers are going insane over the hard edge geometry that adds dramatic tension to any room. Geometric shapes make a room look like it is straight from the future. You can use geometric patterns as in the picture or simply place geometric furniture as you want.
Indoor plants for being in nature's lap
When everyone is stuck inside their homes, won't it be great to have a piece of nature indoors? Indoor plants purify the indoor air, add to our immunity and give a refreshing look to the overall ambience. You can place small plants and pots everywhere as shown in the picture or you can place just one pot depending on your convenience.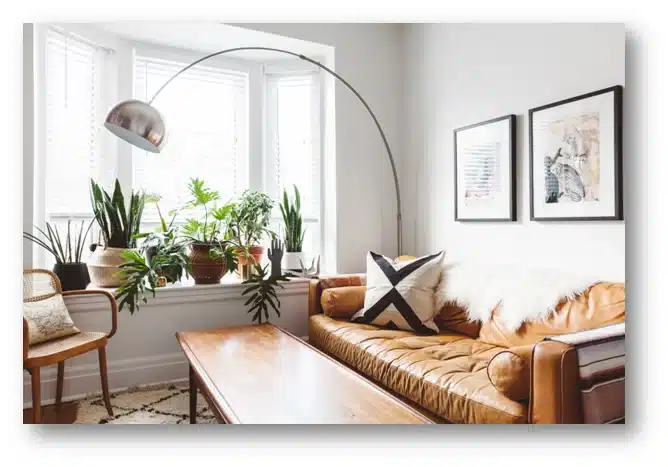 Some of the top interior designers in Delhi NCR have predicted that we will see lots of pastel hues and textures in the year 2021. When everyone is confined inside their walls, pastel shades can provide a soothing effect for the eyes and keep people calm in times of anxiety. From dusky pinks to frosted blues and mint greens, pastels bring a sense of calm and simplicity to any room, which makes them ideal for Scandinavian and neutral interiors.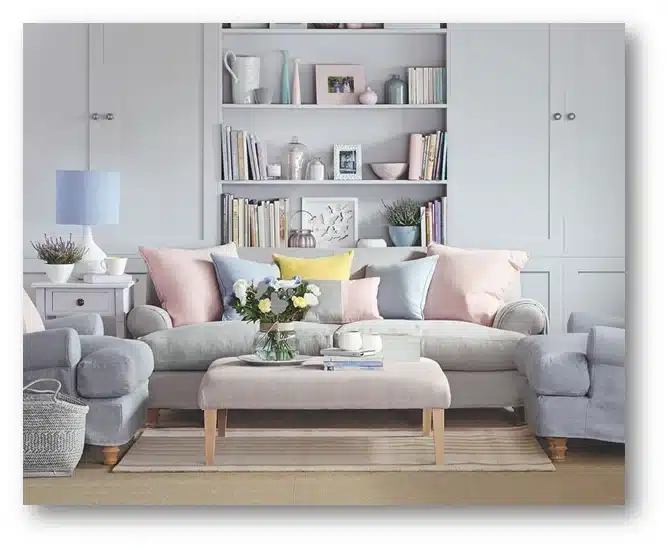 With people cramped inside their homes and with the rise of the pandemic, the wise use of space is the need of the hour. Even if you have all the space in the world, you can always use modular furniture to save costs on buying additional furniture pieces. For example, when you buy a convertible sofa that doubles as a bunk bed, as in the picture, you can save space and money.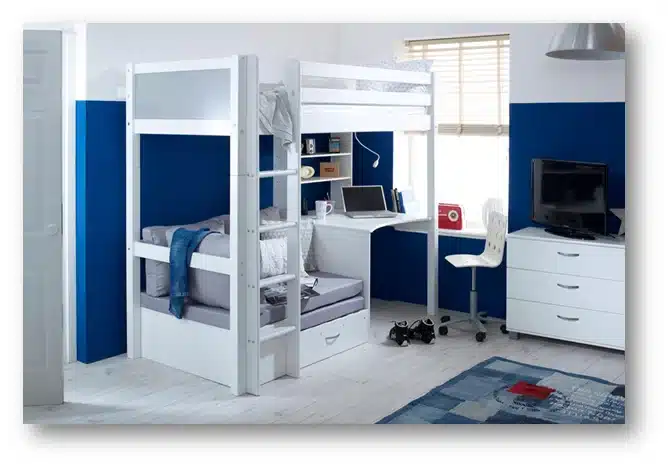 The classic and neo-classic decor is timeless. So if you think that you want to throw out your old furniture or break down those old wall-fitted cupboards then you are wrong. Vintage decors make rooms look regal and swanky. You can take inspiration from the vintage living room as shown in the picture, or you can always use your creativity to work something out.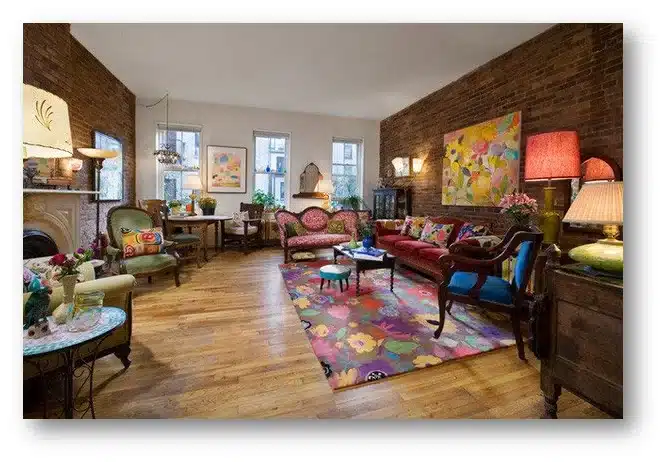 Luxury is just the lost brother of comfort that is a bit fussy. So while you incorporate the aforementioned interior latest interior design & decor trends of 2021 in your home, never forget to consider the comfort quotient during a global pandemic. You can always go in the DIY renovation mode, but it is always better to consult the top interior design firms nearby you. They provide a structured plan for your renovation while helping you pick designs that are the perfect blend of comfort and luxury.