A Sneak Peek into the Top 5 Upcoming Furniture Colour Trends of 2021
Gone are the days when you used to buy anything from the market, mix and match it with your perception of decor, and your interior used to look stylish. Now the definition of style has changed, and to stand apart from the crowd and make your interior look trendy, you need the best-in-class furniture that you can have.
Now, if you are thinking about what makes furniture trendy, then we have the answer. The key to picking the right furniture for your home is to analyze its shade and then make the purchase. Still, confused? Well, then to put an end to your search for ideal furniture with these top 5 upcoming furniture colour trends of 2021 based on suggestions from some of the top interior designers across the globe. Go through these furniture colour trends of 2021 and choose your preferred furniture for home decoration.
The fabulous shades of pink
If you think that pink is just a feminine colour, then you are mistaken, because it is the colour of romance and subtleness. When you plan about including pastels, pink can be a bold option to make your boring interiors interesting. Pink for the walls can be a little extra but when you pick pink furniture you are complementing your taste and style with exceptional colour.
Earthly tones have made a comeback since the realm of vintage has ended. They have made a dramatic entry after the rise of the modern interior designing trends in 2020. Earthly furniture tones like beige, and brown can be paired with vintage surrounding for flawlessly seamless aesthetics.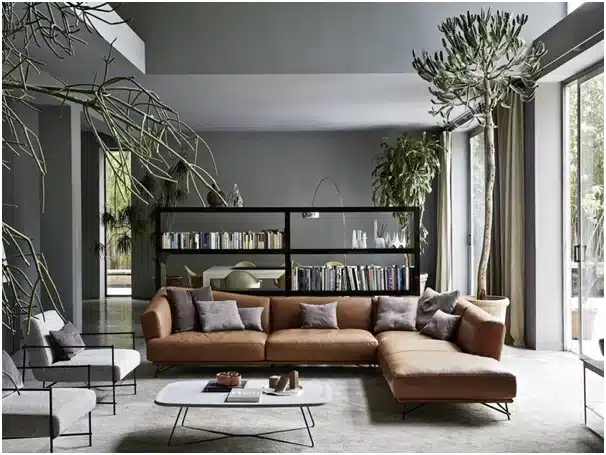 If you aren't that much into colours and you believe in keeping everything minimal, then neutrals can be your one-stop solutions. You can get neutral-toned furniture easily. Most of the times, such furniture prove to be cost-effective as well. They go with any upholstery and yes they will fit any space.
Blue to drive your blues away
Blue is probably the personal favourite of every interior designer around the globe. It is versatile and makes your space look classy. It can be paired with lighter tones for getting a more layered appeal. Pick blue as the tone of your furniture and you will never be disappointed.
Whether you are talking about Mint green, grey-green, warm-green, or those leafy shades, green furniture can bring in the charm of freshness and jolliness to your space. It is an excellent substitute for yellow if you've crossed it off your list. It matches with almost all ambiences.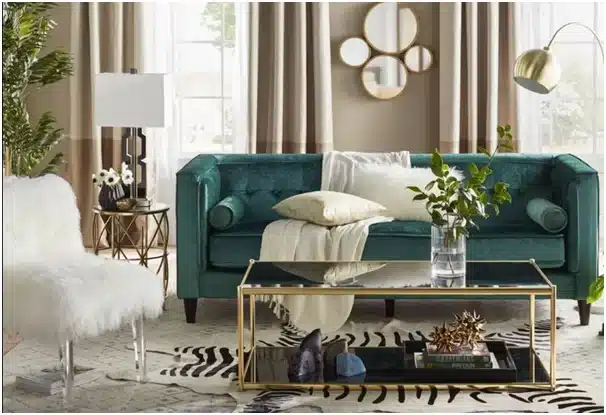 Did you get your ideal furniture yet?
If you haven't, then it's high time to go through the inventories of branded furniture yourself or consult one of the top interior design firms near you and pick a tone that suits your interior as well as your mood. The shade of the furniture that you pick reflects your style, so it's your choice whether you want to pick drama or elegance. You can also mix and match, so be open to experimenting and suggestions. Have fun shopping!