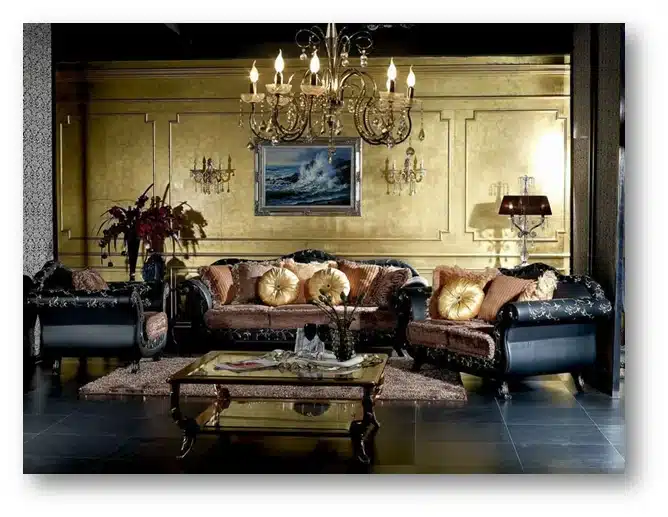 Vintage Home Design & Decor Trends that are reappearing in Today's Home Interior Designing World
Vintage decor elements are popular because of their graceful nature and unmatched elegance. The indescribable charm of antiquity that the vintage pieces bring to a space is simply irresistible. Ranging from the grandeur of intricately designed furniture to the nostalgically reminiscing wallpapers and themes, every colour, pattern and concept from the past decades are slowly making their second debut because of their high-toned and classy feel. Here are some retro interior design and decoration trends that are making a comeback in today's world of interior design. Dive in for such latest blasts from the past!
Sweet pastels never go out of fashion
If you are a fan of lighter hues or the all-white theme, then you can have a vintage room with pastels. Pastel colours can be an excellent choice because they work together with most decoration pieces and furniture. Pastel hues are not to die soon because of the contrast and sophistication that they bring in any room making a favourite choice for most of the top home interior designers in Delhi NCR and other popular big cities worldwide.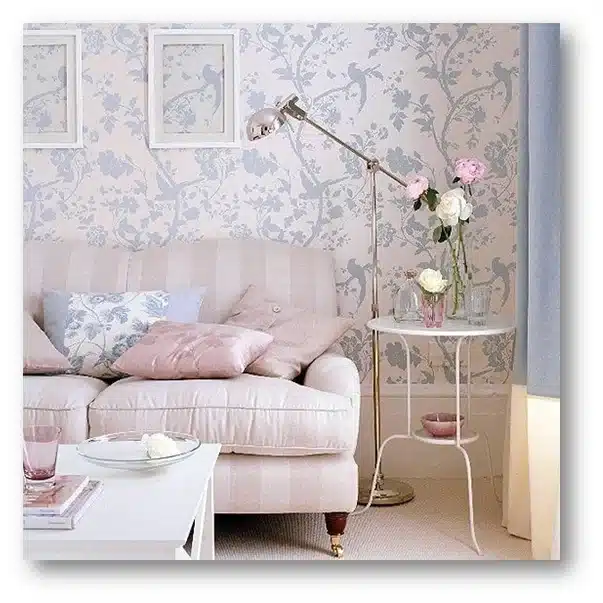 It might be hard to believe that the furniture trends that were once considered mundane and drab are resurging again, but it is true. Vintage furniture (like the trunk table in the picture below) is a significant element of the overall retro theme because the beautiful and intricate designs and the scintillating character that they bring to your ambience is irreplaceable by any element.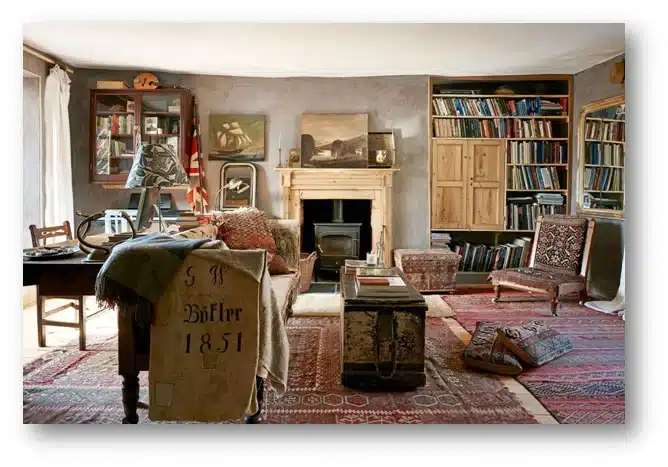 Retro lighting for fancy illumination
Well, lighting holds the power to break or make any space, so if you want to shift to the 70s or 80s, then start with a warm-tone lampshade or regal chandelier as shown in the picture. Try every imaginable retro lighting style and you will see how the spirit of your space lightens up.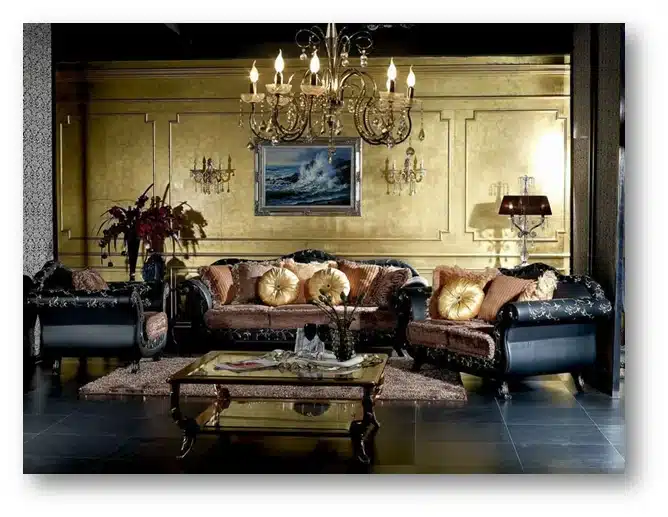 Sunken living rooms have a huge fan base
Do you want to adjust your space and add the "wow-factor" to your living room? Then the interior designers suggest bringing back the conversation pits or the sunken spaces. The sunken spaces are known to be an excellent way to demarcate a room without having to put up walls. So, if you are in a dire need of including an unexpected way of drama and interest in your seating area, then sunken rooms are your design crush.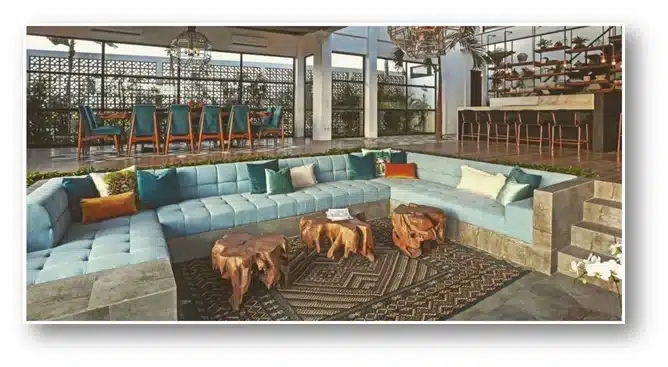 Get the vintage wall vibes
A vintage-inspired wall can judiciously blend simplicity and depth without any flaw. You can call professionals for painting French and European style patterns, you can go for the Japanese motifs, or you can apply the peel-and-stick vintage wallpaper. However, make sure that only one wall is covered with such effects and the rest of the walls are monochromatic because that will make the classic bright pattern contrasting.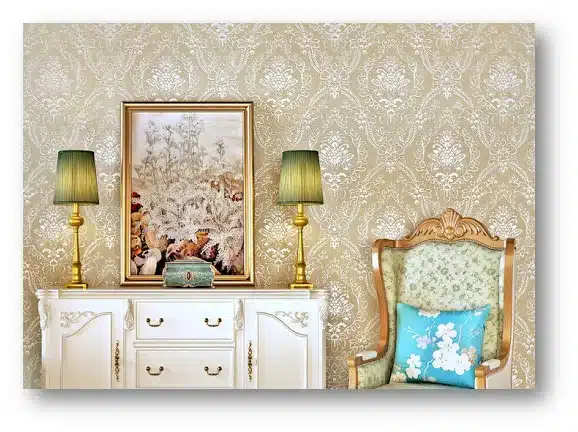 A fireplace seating area means re-living the vibe
It is needlessly true to say that vintage designs encompass romance, melancholy and originality. So play around with eccentric stone fireplaces and pair them with wooden flooring and vintage furniture as shown in the picture. Bring some light in, dab a hue of beige here and there, and splash! Your picture-perfect vintage-themed interiors are ready to stun anyone!?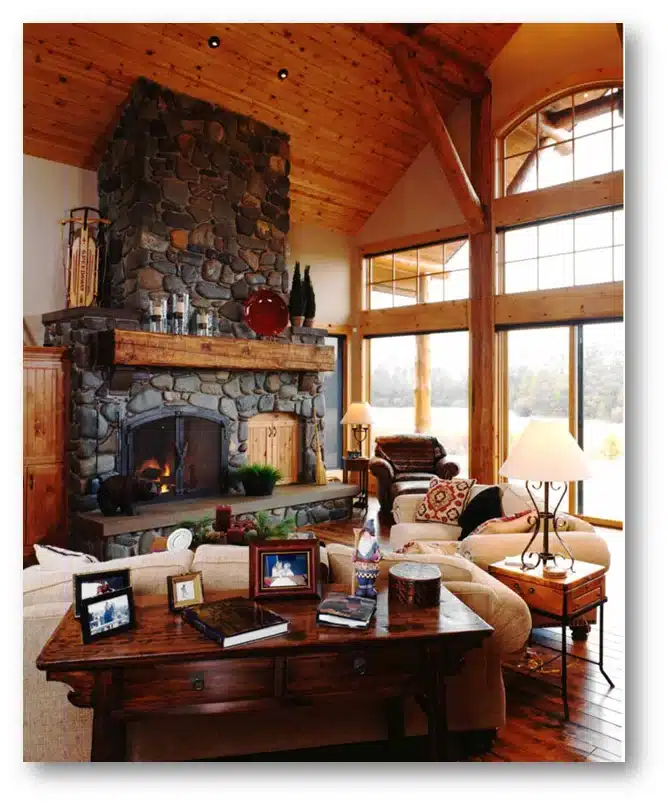 Don't miss the statement pieces
Unlike the narrow modern designs, vintage designs include a lot of mix-and-match creativity. Decorating a room in vintage decor style means how to highlight eccentric pieces and throw in some subtle accessories like mirrors, vintage clocks, paintings, etc. to accentuate the aura of your space. You can include some antique pieces in the gallery wall as shown below: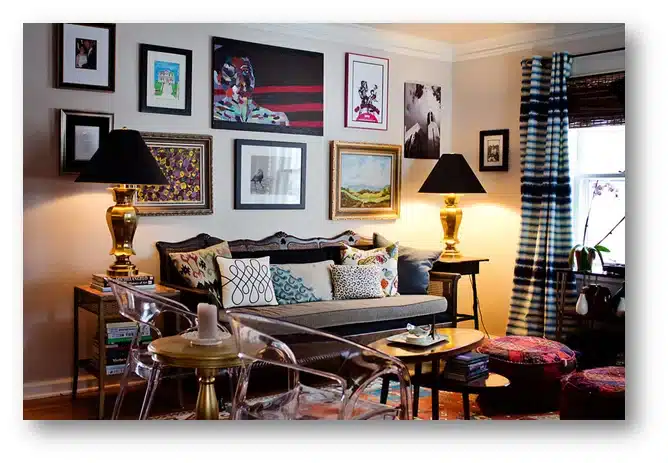 Vintage never goes out of style and in case you want to indulge in a retro-element in your home decor that inspires the rest of your design then hiring any of your nearby well-experienced interior decorators can be a great idea. Instead of going for a seamless, finished style, you can switch to vintage home decor that finds its appeal on mixing and matching looks, styles and pieces. Swap your minimal theme for the 70s and 80s because retro is the new metro!