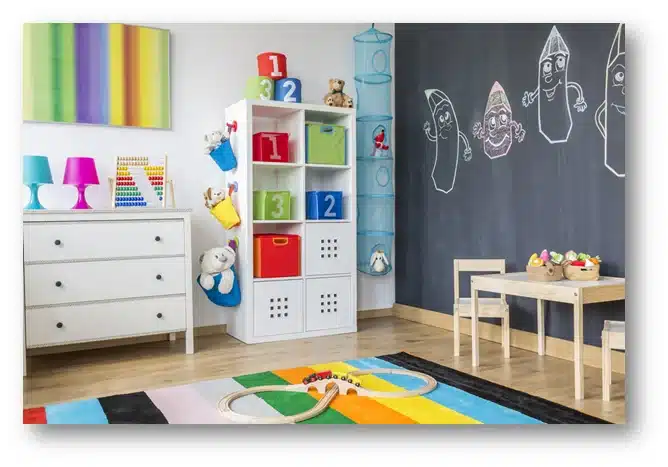 7 Elevated Kid's Room Decor Ideas for an Exuberant Ambiance
Kids have a very straightforward vision for how they want their room to be. Most of these kid's room decor ideas are often inspired by epic movie sets and dreamy fairy tale backdrops. Although most designs may seem like they have jumped out of storybooks, not all incredible kid's room ideas live outside the realm of possibility.
To design a justifiably awesome room for your young person, all you need is a balance of childlike imagination and trendsetting some of the best suitable interior decor ideas from the top interior decorators in Delhi NCR or any other major cities across the globe. Check out these great interior design and decoration ideas for revamping your kids' room and switch to the best version of your kids' playroom.
An adventurous accent wall that loves geography
Do you want to save just the right amount of adventure for your little explorer? Well, then you can consider the wall painting of a world map on your little one's world. It also can be a travel journal or gallery if you paint it with magnetic paints so that photos and ideas can be placed there.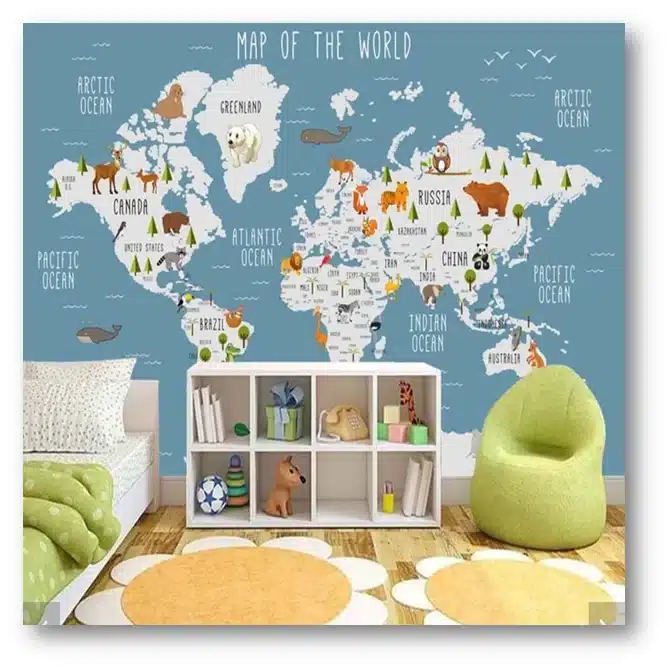 Kids are just like hurricane wrapped around with sunshine. They play all the time and may often end up getting hurt. This is why rubber flooring can be safe. At the same time, the flooring can look vibrant, be less dusty, and requires less maintenance along with being super comfortable.
Bunk beds are an all-time favourite
Kids love bunk beds. You can add a bunk bed as shown in the picture, or you can design your very own bunk bed that transforms into storage space as well. The choice is yours!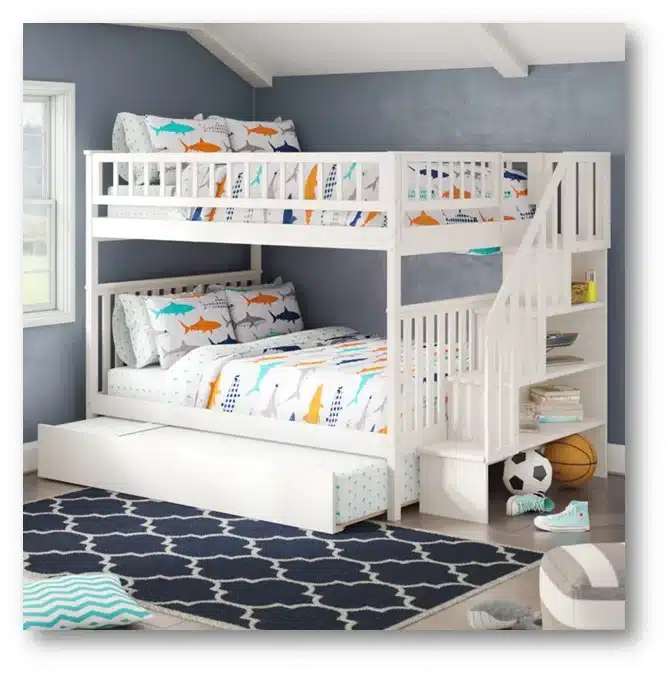 What can be more interesting than superhero-themed kid's room decor ideas for your little superhero? Imagine all the Captain America, Superman, Harry Potter decor all up there with an accent wall. Or a princess themed pink interior! That can be the best gift for your munchkin.
The main problem that lies with young adults' bedroom is storage space because they leave their toys anywhere. Make storage fascinating like the space in the picture, or you can install bins that go down their bed.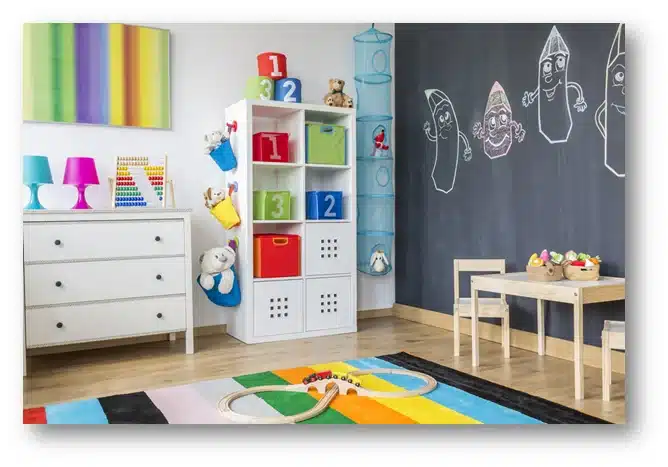 Save a little room for discovery
Blackboards or a writeable gallery can be the most reminiscing part of your kids' growing years. So never forget to install one creative space while designing the bedrooms.
Design a study space for your little nerd
Study spaces should have abundant lighting and be vibrant so that the growing fickle brains can stay hooked up on their study tables. Take some inspiration from the design below. It's surely worth a shot.
Set the right mood with the decor for your little bundle of joy
The overall design of your children's bedroom with the restored innovation can complement the decor of your home and leaves a little room for playfulness. Do you remember what your room looked like when you were a kid? With colourful, creative, and undeniably designed cool spaces, your kid will remember their bedrooms to be uber-stylish.