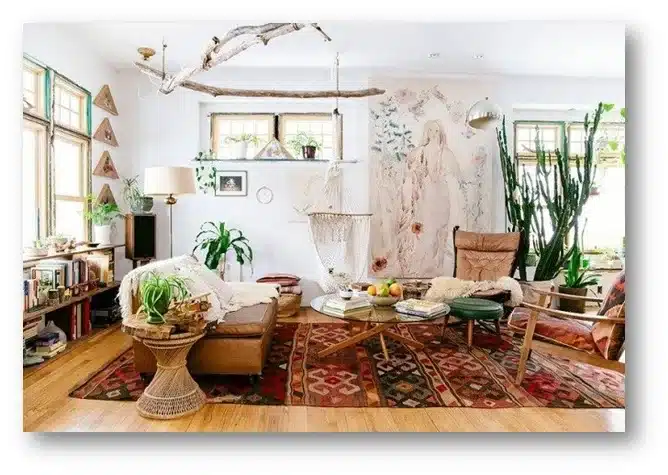 Rugs That Can Level Up Your Game of Interior Designing and Decoration
Fewer people know that along with brightening up a room and providing warmth and comfort, rugs also reduce the noise in your living area. Rugs can shift the colour theme towards a new edge or accent your existing hues. While enhancing your decor, rugs also make your space look more inviting to the visitors.
With all the peer pressure and the options available in the market, picking out the right rugs for your interiors can turn out to be a real drag. The final decision can make a huge impact on the overall look of your room and so today we have brought to you a selection of extremely elegant rugs. Discover them and pick your favourite.
Fur rugs are on their way to become a toasty hot interior design trend because they decipher that cosy opulence and are welcoming as anything. It looks like the luscious material is taken out of the trend straight from the runway. You can use real or faux fur, pair it with minimal interior decor theme and the rugs will instantly glam up your space.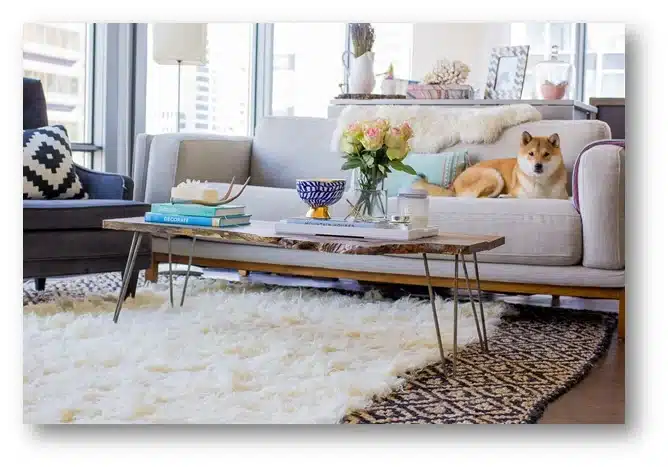 Anything synonymous with sheer luxury is silk. Silk rugs can be a great addition to any home because the soft and light texture is ideal for intricate designs and patterns. You can play with colours using silk rugs if you are decorating any space in your home.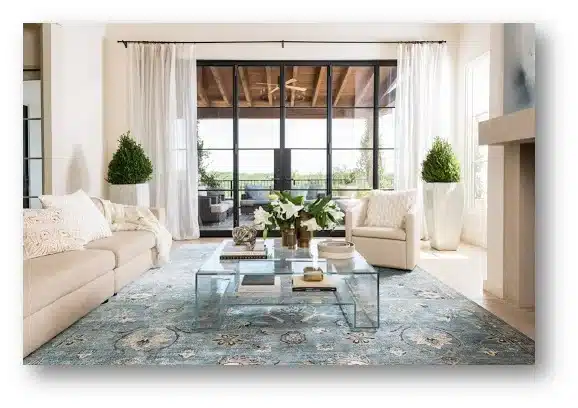 Contemporary Patchwork Rugs
This type of rugs with exposed stitching feel more homey and textural and that's why it is recommended by some of the top home interior designers in Delhi. If your interiors are more towards the modern or minimal side, these rugs can be your ultimate decor pieces. You can use the cowhide theme as shown in the picture or other styles that include patchwork.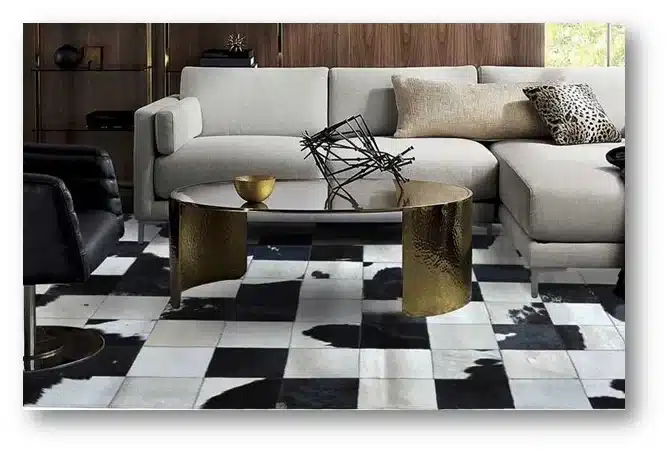 Tribal rugs always steal the limelight because they are beautiful to look at and are full of history. You can add these to your space if you searching for a more layered or textured look. Plus they last a lifetime along with supporting the artisans. See aren't they wonderful?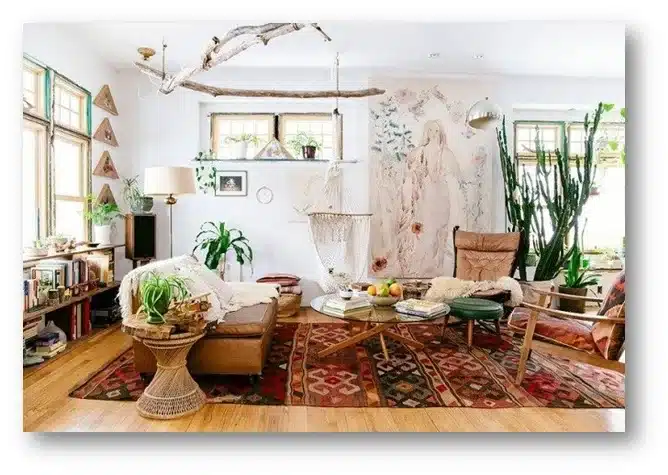 Tibetan rugs can be one of the finest additions that you can make to your living room or dining decor. The authentic ones are made from Tibetan highland sheep's wool, called Changpel. The designs will bring the oriental touch to your living room as shown in the picture and make your flooring look regal.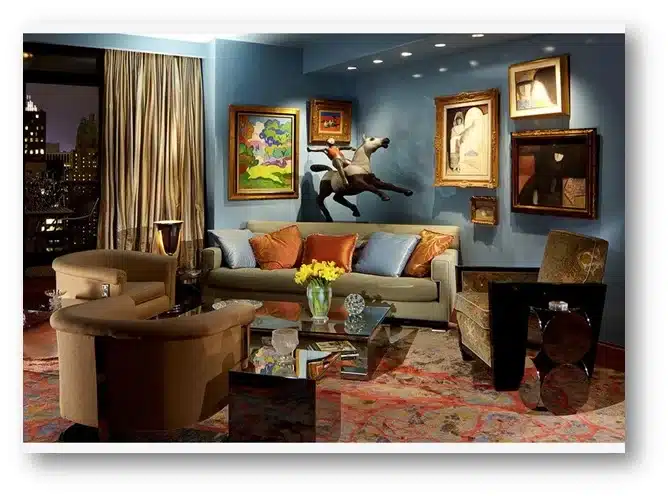 Oceanic themed or peacock themed rugs can give your interiors the subtle colour pop effect that you always dreamed off. And if your living room is already based upon the aforementioned colour theme then blue and especially teal blue rugs can make your space simply mesmerizing because they are killing the trend now.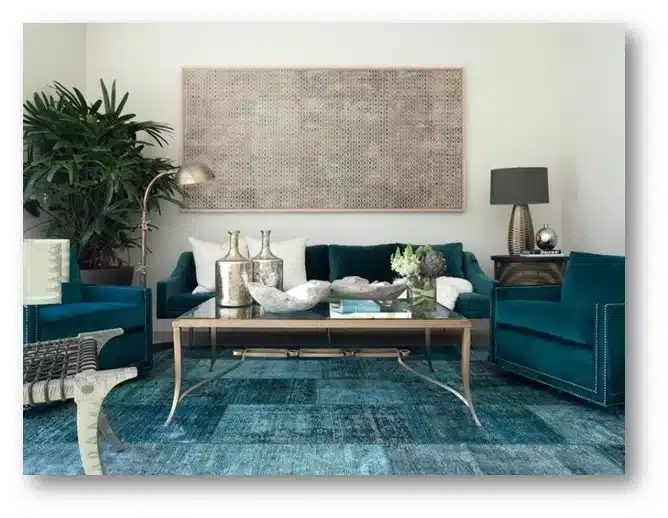 Unifying patterned rugs can make your home feel more harmonious. As shown in the picture, you can always pair your rug with some classy furniture and a few centrepieces to make your space stand out.
Vibrant rugs pave the way for playful interiors
Choosing the right rug cannot just level up your decor game but can also make your space more welcoming. So choose a rug that will suit your theme. Compliment your interiors with a smoother, unified look and add texture and depth to your pretty boring space with lively hues of your favourite rugs. You may reach us in case of any dilemma in deciding the best for your interior design and decoration.